For a major part of the summer transfer window, Spanish giants Barcelona were keen to secure the services of Brazilian maestro Philippe Coutinho. Even with a ground shattering bid of £138million, Barca failed to lure the attacker to Camp Nou and it was a morale-boosting achievement for Liverpool, as they managed to refrain themselves from damaging their attacking arsenal. The Reds would have dented their credentials, had they allowed Coutinho to leave the Anfield.
The 25-year-old is undoubtedly an integral part of Klopp's tactical nous and no wonder why Liverpool were so desperate to keep him in their books. His calibre is unknown to none and he could have been a scintillating signing for Barcelona.
However, as per one of the latest reports by The Sun, it is believed that UEFA Champions League winners Real Madrid have put Coutinho's teammate Sadio Mane on their radar and are keen to add him to their ranks, although Juventus and Barcelona are also monitoring him very closely.
Mane is one of the most highly rated players in the continent at this stroke of the hour and Real Madrid's apparent interest to make him sign on the dotted line makes a lot of sense.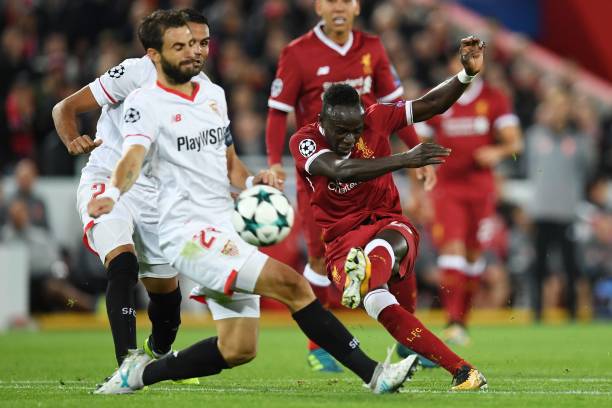 The Senegalese international emerged through the youth ranks of Generation Foot, before being signed by Metz. After that, he moved to Red Bull Salzburg, but it was after his spell with Southampton which made him a household name. Mane proved to be a productive package and thus, the eighteen-time English top flight signed him last summer.
He continued his fine run of form even after his move, as the 25-year-old smashed 13 goals in 27 games for Klopp's outfit, apart from creating 43 chances. He has proved himself adequately in the English top flight and having said that, a move to Santiago Bernabeu should be very tempting for him personally. Liverpool are seemingly likely to enter into a fresh fight in the coming transfer window in order to not let bigger European clubs prise out their highly rated man.
Mane is accustomed to ply his trade on either wing and has an excellent understanding of the game. His blistering pace and crisp movements are his strongest suits and it is absolutely riveting to see how he cuts inside and tests the opposition's goalkeeper. Further, he always attempts to create chances for his teammates as well and would be an astute addition to Zinedine Zidane's side.