Liverpool are in pole position to sign Thomas Lemar of AS Monaco. The Frenchman was a subject of a series of interest from top clubs around Europe. Premier League clubs were more than happy to splash the cash on the 21-year-old attacker in the summer, though he did end up staying at Monaco. Right at the top of the list of interests were Liverpool.
The Reds are known to be a big admirer of Lemar and were really keen to sign him up this summer. Lemar himself had decided to move to Liverpool if reports from Metro were to be believed. But the Reds were unable to convince Monaco to sell their youth starlet.
However, it seems like their chance of singing Lemar has increased once again and it's possible that the Reds could finalize the deal for the French International in the winter transfer window.
Thomas Lemar was always regarded as one of the top talents in French football ever since his breakout in the Monaco first team. Normally a winger by trade, Lemar can play as an attacking midfielder as well. He is a very clever customer in the final third, who uses his dribbling skill and technical abilities to nestle through opposition defences.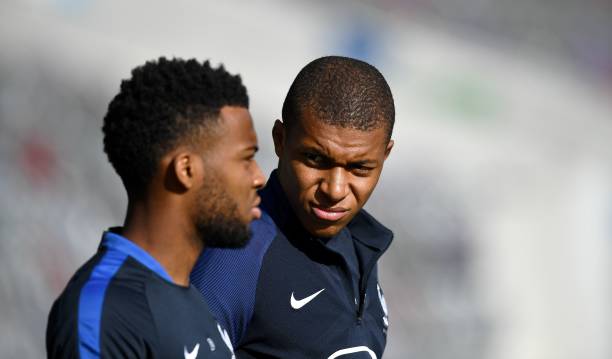 Liverpool were flooded with a series of interest over their star player Philipe Coutinho this summer, especially from Barcelona. In fact, the Brazilian International was almost on the verge of joining the Catalan outfit in the summer but the move eventually failed at the end.
However, Coutinho is more than expected to leave next summer, which makes up a strong reason for Liverpool to splash money on another attacker, following the acquisitions of Mohamed Salah and Dominic Solanke.
Like Coutinho, Lemar plays with a certain verve in the attack with the latter having more flair and pace in the final third. Following the departure of key players such as Bernardo Silva, Kylian Mbappe, Tiemoue Bakayoko and Benjamin Mendy in the summer, there's no doubt that Thomas Lemar is currently one of the most important players for Monaco. So there's definitely a chance that he could improve, even more, considering he'll now be the focal point in Monaco's attack this season.
The Frenchman is likely to cost around 75 million euros for Liverpool, which only seems fair, considering the fact that he's four years younger than the Brazilian. Besides, we could be sure that Liverpool will receive much more from the sale of Coutinho next summer, which only makes Thomas Lemar a must buy for Liverpool if they are to pose a strong threat to the Premier League throne.