Everton's awful season has brought them to the edge as Ronald Koeman's side are now reeling at the bottom of the Premier League table. Despite their heavy involvement in the summer transfer window, results haven't been fair to them as they are currently winless in the last four matches in all competitions.
Koeman would be needed further reinforcements and the English side has already been linked with a number of youngsters as Koeman is trying to build a team for the future. According to reports, he is keeping a tab on the movement of Han Kwang-Song of Cagliari.
The North Korean missile has been the star of the show since he arrived in the Serie-A. The 19 year old forward burst onto the scene last season as he scored in his second match to start the proceedings. He could have emerged as the next star in making for the Italian giants but he was sent on loan for this entire season to ply his trade for the Serie-B side Perugia.
The 19-year-old has continued his rich vein of form for the Italian side too as he netted four goals in the first three-match which must have triggered Koeman's interest. Perugia do have the option to make his loan signing a permanent one but given Everton's financial condition, it won't be tough for them to grab the player.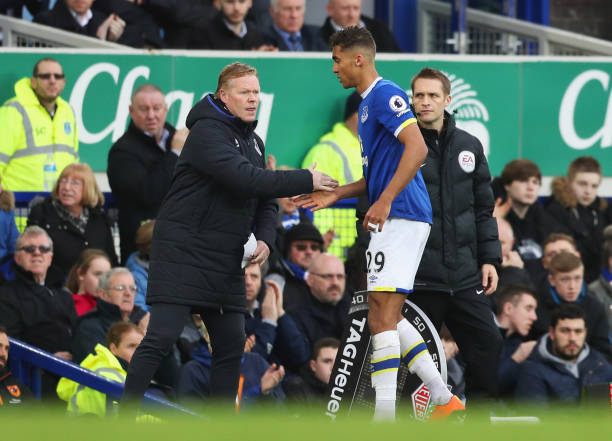 Han loves to play up front but his raw pace and acceleration could be utilised on the flanks too. He doesn't have the best height for a centre-forward but he compensates for it by bringing his physical aspects to the game quite heavily.
A North Korean player has never been seen playing in the Premier League but he could be the first one to don an English team jersey. Compared to his counterparts the teenager possesses an excellent finishing and his strive for excellence has made him a household name.
In this tender age, he already is seen as the next sensation in his country and he tends to live up to the expectation. Arsenal also are tracking the player who already earned two senior caps at this tender age. His contract will expire in 2022 so he has enough time to develop in Cagliari.
Everton don't have a player like him although Dominic Calvert-Lewin can be taken into consideration given his dedication and intent this season. It remains to be seen how Koeman prefers to deal with the North Korean sensation.