As per one of the latest reports, Premier League outfit Liverpool are keen to make a move to sign Crystal Palace's rookie Joseph Hungbo. Hungbo has been getting a lot of positive reviews of late and is viewed as a blossoming starlet of the game at this stroke of the hour.
Apart from the Reds, Chelsea have also put the promising youngster on their radar and thus, both these clubs are expected to lock horns against each other in the near future to acquire his services. Liverpool's manager Jurgen Klopp has been perennially known for his knack to afford the young guns the platform to thrive and his apparent interest for Hungbo is not really a surprise. The 17-year-old burst onto the scene owing to his spectacular performances for the Under18s.
Having emerged through the Oasis Shirley Park Program, he is eligible to play for Nigeria as well as England and has attracted a widespread attention from the football fraternity owing to his dazzling calibre.
Hungbo is predominantly a left-winger with raw pace in his legs and his excellent dribbling skills make him an appealing commodity. He possesses an exceptional eye to bang goals and also creates ample amount of chances for his teammates as well. Besides, he reads the game well and would be an astute signing for the eighteen-time English top-flight champions.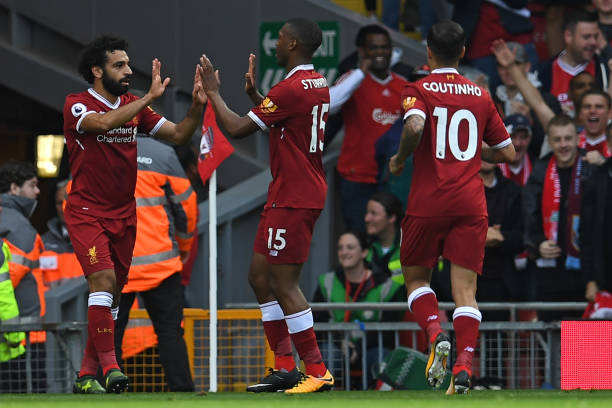 Despite being a youngster, he has shown immense maturity and calmness and has been developing himself with every passing week. Klopp has been implementing academy players like Trent John Alexander-Arnold and former Chelsea starlet Dominic Solanke in his tactical nous this season.
So, there is no reason why Hungbo would not be given the license to thrive under his tutelage. He might not be a complete package at this point but if he is navigated in the right direction, he can really shine with the potential he has and the intent he showcases.
Liverpool have had a mixed start to their new season, as they have collected 8 points from their first 5 league outings which includes their 4-0 win over Arsenal as well as 5-0 hammering they received at the hands of Manchester City. Nonetheless, owing to the quality and depth of their armoury, they are undoubtedly a contender for clinching the league title.
Hungbo, if he is lured to the Anfield, would be a player for catering the requirements of the club in future. For the player, it would be an upward trajectory in his career and it would be intriguing to see how the prospective move pans out from here on.