Yusuf Yazici has one of the best stories in the Turkish Superlig for the past 12 months. The young midfielder has taken the league by storm with his brilliance in the final third. Already a key member of his team Trabzonspor, Yazici didn't fail to attract attention in the transfer market either. He is already stamping his authority in Europe.
Sevilla, Borussia Dortmund, Monaco have all taken note of his exceptions performances in the Superlig and two PL giants in Manchester United and Liverpool haven't been shy about showing interest either.
So what is it that makes Yazici such a sought after footballer around Europe? Here's a SWOT report on the Turkish midfielder.
Strengths
Yazici's strengths definitely lie in his technique. He is a delicate customer when it comes to dealing with the defenders. Though he likes to dribble his way through players at will, he has a vision for that cutting edge pass to expose the opposition defence.
His direct runs into the final third are also quite eye-catching. He has a nice technique which keeps his body shape intact during his mazy runs while his power and commitment helps him shrug off any challenges. Yazici's playmaking qualities have always been praised. The 20-year-old provided ten assists for his team last season, while also scoring an impressive six goals.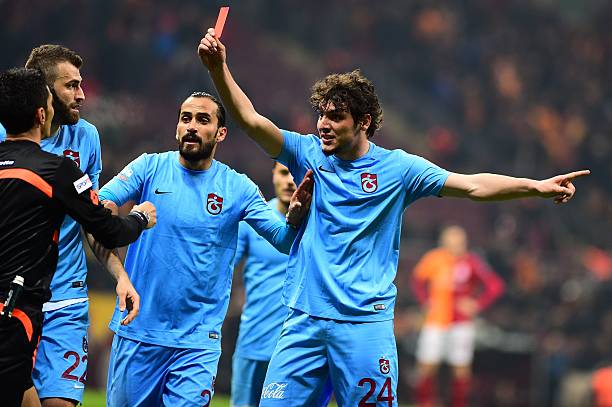 Yusuf Yazici can be merged into comparison with Borussia Dortmund player Andriy Yarmolenko, especially with his dribbly-runs. Though he's more focused on acting from the midfield rather than out wide.
Weaknesses
There are a few notable weaknesses in Yazici's overall game. The youngster tends to lack aerial abilities, which can so important in the Premier League these days. Though he can play on either side of the wings, Yazici is more comfortable in playing from the middle so one can accuse him of not being too versatile in offensive areas. However, that can hardly be classified as a weakness.
Another significant weakness of Yazici is his highly aggressive mentality. Although that can be turned into a strength at times, Yazici is definitely guilty of losing his patience. He does have some disciplinary issues which have seen him concede a lot of yellow cards last season. In fact, he has accumulated a whopping total of 10 yellow cards in just 37 professional games in his career.
Opportunities
Yusuf Yazici might not earn a direct starting berth in either of Liverpool nor Manchester United. It's really hard to imagine him starring in the Premier League just yet. Although a move to smaller clubs might be ideal for the progress of the 20-year-old attacking midfielder. Crystal Palace might be a perfect place for Yazici, where he can instil his attacking brilliance into a struggling Palace side.
Threats
As mentioned earlier, it's hard to imagine Yazici finding success in the Premier League. Therefore, a move for him would be a little too early. The Turkish International should look to move to other leagues in order to find game time and at the same time, prove himself playing in one of Europe's big leagues.