Everton contract rebel Ross Barkley has been a subject of some serious interest from a host of Premier League clubs in the past couple of years. The English International was initially thought to be moving to Chelsea in the summer, after suggesting a medical be held, but the midfielder changed his mind halfway through the transfer.
However, that wasn't necessarily a good news for Everton fans, as Barkley is keen on leaving the Goodison Park. Few reports claimed that Tottenham could make a move for the talented midfielder but new reports from Italian website Calcio Mercato, reveal that Barkley could again be moving to Chelsea in the upcoming winter transfer window.
Ross Barkley was highly regarded as a massive talent right from the start of his career. He always had the ability to evolve as one of the top players for his club and country and that he did, following two good seasons at Everton. Blessed with technical abilities, Barkley can facilitate the midfield and offensive lines with his direct passing and clever movements.
So should be he regarded as a top quality signing for Chelsea?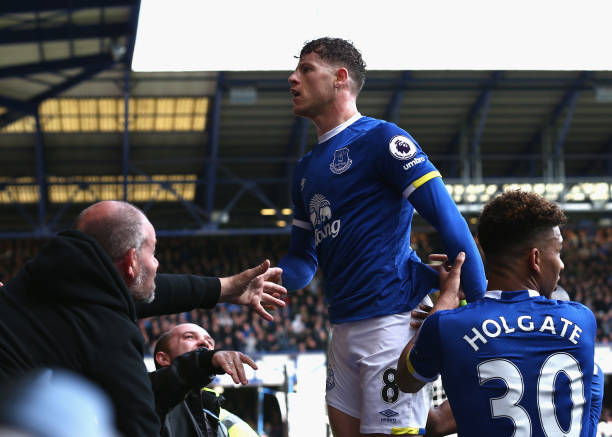 In many ways, that would be a resounding NO. Despite bagging a wealth of potential and promise, Barkley hasn't really proved to be a stunning all-rounder when it comes to his abilities in the centre of the midfield. Though he is graced with brilliant movements and sharpshooting abilities, Barkley comes nowhere close to the qualities that the current Chelsea attackers possess. He, at times, tends to suffer from his decision-making in the final third and it doesn't seem to be improving either.
Even at Everton, Barkley will not be a regular, following the arrival of Gylfi Sigurdsson and Davy Klaassen, who are advertised to be more consistent than the 23-year-old.
As for Chelsea, Ross Barkley is no fit at all. Judging by this excellent article on Cartilage Free Captain back in January this year, we can easily have an idea as to how he actually can be at times.
"Barkley had eight assists this year, but only one of them was particularly impressive — the backheel through ball to Lukaku against Bournemouth. All the others are hopeful crosses or easy layoffs to someone who has a lot of work left to do in order to get a shot off. And for every impressive play he makes, there are five attacks he kills by making the wrong choice."
There are people who are more qualified than I am to speak about football who share my opinion. "If I was playing with him, I would be falling out with him," said Graeme Souness. "He runs with it when he should pass it, he passes it when he should run with it. His decision making is poor in the extreme."
Therefore, Chelsea should instead look somewhere else for a more consistent attacking midfielder cause Ross Barkley is simply not the right man for Antonio Conte.