Arturo Vidal is close to signing a new contract extension with Bayern Munich if reports from Calcio Mercato are to be believed. Bayern are ready to ward off suitors by offering the midfielder a new contract which might as well be his final one before his form starts to deteriorate. Vidal's current contract runs until 2019 and if the midfielder does reject the contract offer, then he can leave for free at the end of next season.
But should he plan to leave Bayern even sooner than that?
Vidal has already confirmed that he will retire from International football after the World Cup next, should Chile qualify for the tournament, which seems very difficult – looking at the CONMEBOL qualifying table. In any case, the announcement is enough to suggest the fact that Vidal's career, at the age of 30, is slowly starting to dissipate.
However, that's not to say, that he doesn't have the same midfield prowess which he always possessed. Arturo Vidal is regarded as the most valuable midfielder for FC Bayern. His absence often causes Bayern to underperform, as the opposition midfielders finds it easy to make their dominance count against a 'Vidal-less' Bayern midfield.
This summer, the Chilean International was linked with a move away from the Allianz Arena, with several top clubs around Europe vying for his signature. Inter came close to luring away the 30-year-old but the move broke down at the end. While Manchester United are constantly looking to sign their prized transfer target for years now. Even Chelsea has been fairly interested in his services, of late.
Therefore, the question arises, does Arturo Vidal have a strong case in rejecting Bayern's contract offer and instead move to the Premier League?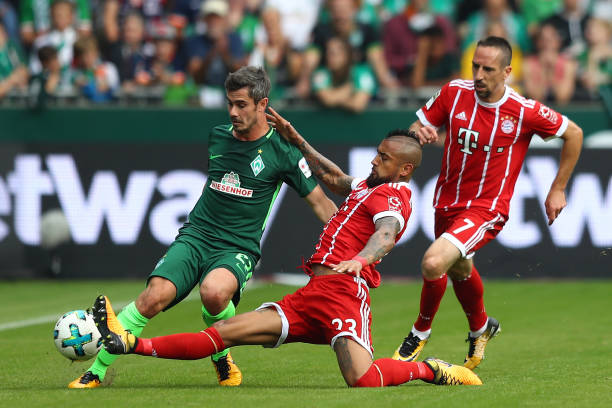 Well, in many cases, it does make some sense. Arturo Vidal has had a decorated footballing career with no less than 14 trophies in his sleeves. The last thing he'd want before hanging up his boots is a decent paycheck. Although Bayern Munich are a very large club in terms of fame and finances, being the biggest club in Germany, the Bavarians' doesn't really have a massive wage structure for it's players.
Vidal's new contract might get him a significant pay-raise compared to his previous deal, but it definitely doesn't come close to what the Premier League clubs can offer, better yet it be Manchester United or Chelsea. With the humongous TV rights money, even the most mediocre or small English clubs have been turned into large spenders in the market, with a very big wallet. And the figure only increases when we're talking about Manchester United or Chelsea.
Although there's always the option to move to China, where, he will probably earn the highest salary, one might argue the fact that he's just too good to move out of Europe at the moment. If he does plan to move to the Premier League, not only will he get a larger wage but will also become an important part of his team. Whether it be Manchester United or Chelsea, Vidal can walk into any of those lineups, helping them to achieve bigger things in the future.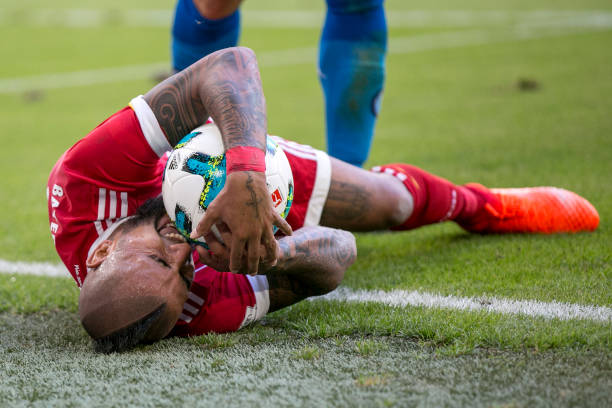 Another factor which should tempt the clubs to offer him a ludicrous deal is his playing style. Vidal's charismatic yet a physical midfield approach suits perfectly for the Premier League. His physicality and dominance in the middle of the pitch will help his side control the midfield while he can also be extremely deadly from set pieces. Besides, he might as well have a reunion with Paul Pogba – if he does indeed, prefers to move to Old Trafford.
But make no mistake, Arturo Vidal is a player crafted perfectly for the immersive nature of the Premier League and his influence just simply cannot be undermined even at the age of 30. Although the odds are clearly against the chances of him rejecting the Bayern contract, the fans can always hope to see the charismatic Chilean donning the English soil someday.