Barcelona are reportedly keen on bolstering their squad for next season and according to reports, the Spanish giants could make moves for Premier League duo in Ander Herrera and Mesut Ozil next summer – for free.
Both the players are currently serving the final year in their respective contracts. Mesut Ozil has been reluctant to come to terms with Arsenal over a new contract and is looking likely to seek pastures new, next summer, just like his Arsenal teammate – Alexis Sanchez, who is courted by Barcelona's fierce rivals Real Madrid.
Although few reports back Manchester United over Ander Herrera's contract negotiations, suggesting that the Spanish midfielder, who was voted as the best Manchester United player last season, is set to put pen to paper on fresh terms with United before the New Year – Barcelona will know that if Ander Herrera, who hasn't really been a regular for United this season, rejects the contract extension, they will be able to negotiate with him over a possible free transfer next summer.
There are a number of reasons as to why it can prove to be a real game changer for Barcelona next season.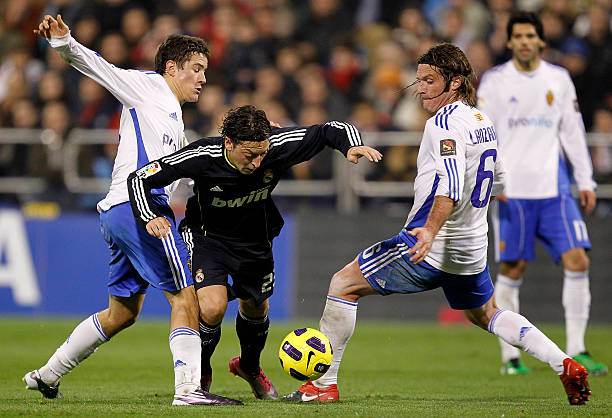 Mesut Ozil has long been regarded as one of the top playmakers on the planet. The German International has been an ever-present figure for both club and country over the past five seasons, excluding the injury periods. And with Barcelona often finding it difficult to find a proper heir to Iniesta and Xavi, Ozil's ball playing skills combined with unrivalled vision makes him a perfect fit for the Blaugrana.
Though a more attack-minded individual, Ozil is still more or less a reminiscent of Andres Iniesta but in a slightly offensive role. As for Ander Herrera, the Manchester United midfielder has proved to be a handy individual at the centre of the park. Herrera's industrious qualities powered with his ability to rotate the ball can provide Barcelona with a valuable alternative in midfield.
Few of Barcelona's signings in the past haven't really worked out as they would have liked. The likes of Andre Gomes, who is now linked with a move to Manchester United, Denis Suarez etc. are yet to really kick off their career with the Spanish giants, despite impressing in the La Liga with Valencia and Villareal respectively.
There's no doubt that the potential arrival of Ander Herrera and Mesut Ozil will right away bolster Barcelona's midfield but one would sense that it's equally tough to get a grip on both of these talented players, especially when they are also being courted by several other top teams in Europa. However, Barca fans should remain optimistic about their chances of signing the two talented midfielders next summer nonetheless.