Arsenal started their new season in the Premier League in the worst possible way and lost two of their first four matches to make life disastrous for them. However, back to back wins in the Premier League over Bournemouth in the last weekend and then in their first Europa League game of the season against German side FC Koln have restored some of the lost confidence for the North Londoners, which they will dearly need for the rest of the season.
The man in charge at the Emirates Stadium, Arsene Wenger, has been looking forward to bringing in a number of new players into the side and did it successfully as he brought in two of the top class players in European football in the form of Alexandre Lacazette and Sead Kolasinac to add to the strength of his side.
However, he is still looking to add to his squad of new players and has turned his attention towards the French youngster Adrien Rabiot, who is presently an integral part of the Ligue 1 club Paris Saint Germain.
The 22-year-old has been one of the best homegrown players for the French giants throughout his tenure since his arrival at the club in 2012. He has been an integral part of the side and has participated in 164 games for the former French Ligue 1 champions, helping them to a number of triumphs in the domestic as well as European competitions.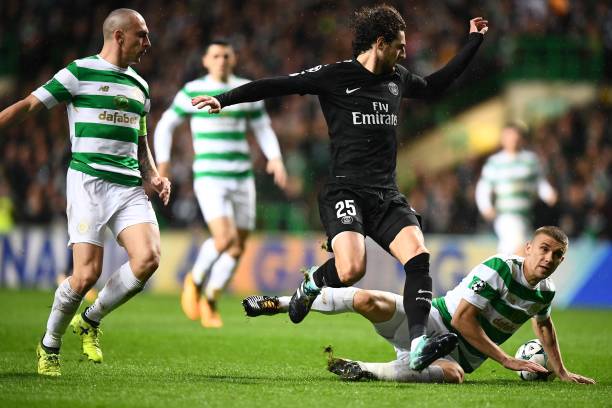 His gallant performances as a central midfielder have made a number of clubs aiming to bag the player for the new season, including the likes of Premier League rivals Arsenal and Tottenham. However, the player has also been targeted by the Italian giants Inter Milan, who have lack of quality, young players in their team and are looking to bring the 22-year-old to refashion their midfield.
The player is known for his brilliant technique of holding onto the ball for a significant period and also vie with the opposition players to keep possession of the ball during the match. He also has the ability to unleash screamers from the edge of the box which are good enough to find the back of the net and get his team in an advantageous position.
It goes without saying that if the Gunners are able to bag the player in the January transfer market, it will be a great inclusion for them to their side for the second half of the season. However, it looks unlikely that Paris Saint Germain will let go of their prized possession in the near future.