Manchester City fans must be boiling with excitement after their absolute thrashing of Liverpool last week as Pep Guardiola's multi-million worth squad looks to be finally falling into place. They will be travelling to Netherlands to face Eredivisie defending champions Feyenoord in the first game of their Champions League group stage this season.
Following an unconvincing start to the domestic campaign, that saw them going to the international break with two slim margin wins and a frustrating draw, the Sky Blues needed a boost to give them momentum and Saturday's win did just that.
They are now sitting at the second position in the Premier League table, trailing arch-rivals United by just one point. And a good midweek result will be the exact ingredient needed for them to continue their winning run.
Defence
Claudio Bravo will start the game obviously. After the gruesome injury to Ederson from Sadio Mane's boots, the Brazilian isn't expected to return for the next two games. And the Chilean goalie's performance last season will surely keep Guardiola on his toes.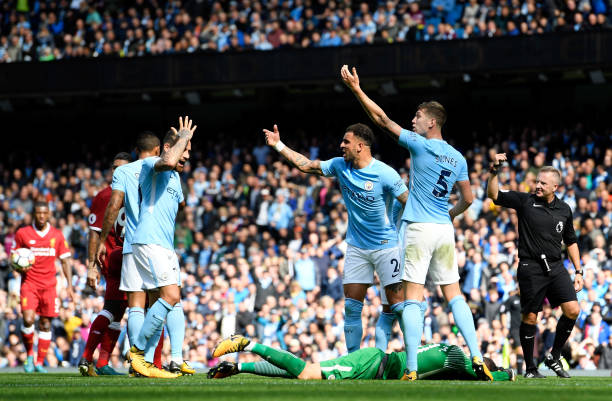 Guardiola is expected to go with a more conservative back line after last game's uber-attacking setup. We expect Benjamin Mendy and Danilo to take the defensive flanks. While the Frenchman was really impactful with his speed and drilling crosses, Danilo has been calmer and assuring.
The central defence is likely to feature young John Stones alongside Eliaquim Mangala. Guardiola's decision to stick with the Frenchman has come as a surprise to many given his reckless style of play.
Midfield
The single pivot could see Yaya Toure. The former Ivory Coast international had played a crucial part in City's last campaign and the manager would want to hand him a chance.
We are expecting to see Ilkay Gundogan take the field in a big game since his horrible injury last year. The German international had started his season in an emphatic way last year with his brilliant dribbling and ability to retain the ball. Guardiola will now have to bring him up to speed.
He is expected to start alongside Kevin De Bruyne in the centre midfield. The Belgian international has been City's main engineer and a lot of Guardiola's plans depend on him.
Attack
The wings are likely to be taken by Raheem Sterling and Bernardo Silva. Both didn't take part in the game against Liverpool and should be fresh for this game. Brazilian star Gabriel Jesus should be given a start, giving Sergio Aguero some rest this mid-week.