Crystal Palace could soon become the first team in the Premier League history to lose their first eight matches. Roy Hodgson's side have already lost their opening six matches and with the way they are playing, it is impossible for them to have any chance in their next two matches as they are scheduled to play Manchester United and Chelsea.
Fans are bracing themselves for another below-par season and if things don't improve drastically, they could soon follow the path of Sunderland who, despite having a much better squad, failed to understand the depth of the top tier last season.
The Eagles tried to give the club a push by bringing Roy Hodgson after Frank de Boer was relieved of his duties but the former England manager started the proceedings with a 1-0 narrow defeat at the hand of Southampton followed up by a 5-0 thrashing against Manchester City.
There are few players in the squad who haven't lived up to the expectations and will have to shoulder the responsibility. Let's look at three players who have the potential to lift the current mood at Selhurst Park.
Christian Benteke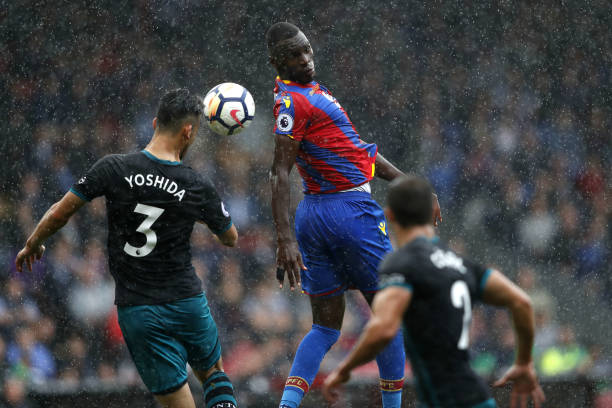 Benteke arrived from Liverpool in 2016 for a club record fee and jumped up to the scene scoring 15 goals last season. But this season hasn't been the same case. He is currently struggling to match his previous year's performance.
The 26-year-old is yet to open his or the club's account in this season and his performance has reflected on his team's display. Hodgson would be hoping Benteke comes back to his skin as he can lead Palace back to where they belong.
Ruben Loftus-Cheek
A bit of an uncanny name on this list. The 21-year-old has been Palace's most threatening and energetic player this season so far. The midfielder is currently on loan from Chelsea and has excelled in his role.
His drive and creativity in the middle of the pitch have been a delight to watch but the lack of intent from other players has been the main problem for them. That flash of brilliance is missing from the team and if he gets the perfect assistance Palace could bounce back from their miserable form.
Yohan Cabaye
The France international was once regarded as the future of France midfield but with time, his quality has only degraded. He still has enough firepower to get back Palace on track and alongside Loftus-Cheek, he can definitely bring back the glory days at the Selhurst Park.