Everton are looking in deep trouble in the Premier League, having lost two consecutive matches against reigning champions Chelsea and last season's runner ups Tottenham Hotspur. The Toffees have been beaten prolifically and are now looking to get their act together to revive their season in the competition by winning their forthcoming matches.
The Merseyside club broke their bank in the summer and did good business, to bring in a number of top class players into the side to revamp it and establish their position as a likely contender for a top six finish in the Premier League. That idea, however, has seemingly gone for a toss as the players have not been able to perform as per their potential with their side being in a really problematic situation.
Everton do not have any dearth of talent in their ranks and has a number of experienced players as well who need to step up to get the present situation under control and help them bounce back in the Premier League. While the season has just begun, there is still time for the Toffees to improve their position and three players who need to take the onus for helping them to do so are:
Wayne Rooney-
The ex-Manchester United and England legend made a way back into his childhood club and looked in good shape, scoring a goal in each of the first two matches. However, he has seemed to have lost that scoring touch and has not been able to add to his tally so far.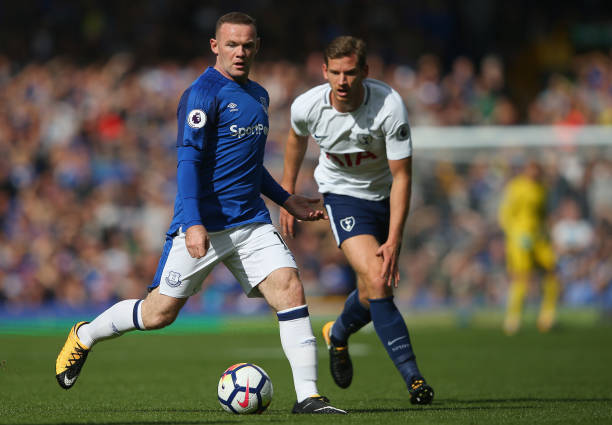 The ex-England captain has shown his mettle in the past in difficult situations and it is expected that being an important part of the Everton attack, he will step up and play a crucial role in the forthcoming matches to get his team out of trouble.
Gylfi Sigurdsson-
The mercurial midfielder was a target for the Toffees for quite some time and was brought into the side this summer for a club record transfer fee. However, he has failed to score a single goal in the two games that he has played in the domestic league. If Everton needs to have a good season, the Icelandic attacker will have to step up and help his side get back on track.
Michael Keane-
The English defender has been far from his best and has failed to deliver. He will need to get his composure and ability to keep the opponents at bay at the back, so as to help his side get back into the season, leading them to have a stronghold over the affairs in the forthcoming games.