Andres Iniesta has been a silent warrior for Barcelona over the years as the Spanish maestro has served the club with all his resources. With less than a year left on his contract, the Spanish midfielder is no more the same player he is used to be.
The 33-year-old was not been able to replicate his magic last season as his season was marred with a number of injuries. Keeping in mind the current situation, Barcelona are in the dire search of an all round midfielder who could fill in Iniesta's shoes once he hangs up his boots.
Iniesta is destined to start this season as the preferred choice in the midfield but a number of players at the Camp Nou with the likes of Andre Gomes and Denis Suarez are vying for a place in the starting lineup. Replacing the Spanish player will be very difficult and here but three potential players who could be a replacement at the later stages.
Marco Verratti
The Italian midfielder enforcer has been one of the most viable players in the transfer market. The midfielder was in the thick of things when Paris Saint Germain blanked the Catalans 4-0 in the UEFA Champions League last season.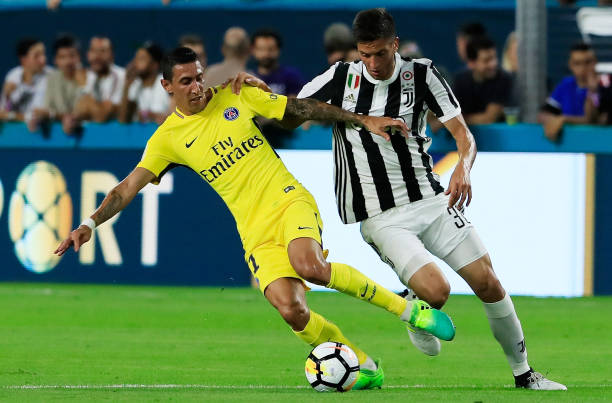 The midfielder loves to dictate play from deep and he could be the perfect player to link up the midfield with attack. Barcelona has been trying to figure out a permanent solution to this problem but has had a number of offers knocked back by the French giants.
However, things could change as the Spanish club receive a huge amount of cash from the sale of Neymar and they might revive their interest in the player.
Philippe Coutinho
The Liverpool midfielder has long been of interest for the Spanish giants and there has been a tug of war between the two clubs regarding his transfer. so it does not come as a surprise that there is a huge possibility that the player might leave Anfield this summer.
Liverpool is one of the most attacking sides in the Europe with Coutinho being an important part but surely, he will be a huge coup for Barcelona.
Geoffrey Kondogbia
The French midfielder is a bit unsettled at the moment at  Inter Milan and this could be the right moment for the Catalans to raid San Siro at this very moment. The 24-year-old has the tenacity and flair to match the quality in the La Liga and bringing him will certainly bring a lot of positives to the team.
The following two tabs change content below.
Anirban Sarkar
Anirban Sarkar is a former columnist of The 4th Official. A huge East Bengal fan and has travelled over 1000 miles to see his team in action.
Latest posts by Anirban Sarkar (see all)