It has been a slow start to the summer for Tottenham Hotspur as Mauricio Pochettino is yet to sign a player but he will be confident of his squad and will be more concerned about keeping his star players at the club next season amid interests from some of the top clubs in the country. One such player the manager wants to keep for the next season is English defender Kieran Trippier.
Having recently earned a call-up to the national team under Gareth Southgate, the Manchester City academy graduate has more than 150 top flight appearances and moved to Tottenham a couple of years ago. He was constantly a backup for first-choice right-back Kyle Walker at the White Hart Lane but he got his chances late last season, which he took with both hands.
According to the Daily Mail, the 26-year old will now be rewarded with a new five-year deal, that will extend his stay past his current contract that ends in 2020. This might mean that the Spurs are ready to sell Kyle Walker to one of the many clubs that are interested in his signature but is it the right move from the Spurs?
Though not strong, Trippier is a smart defender who loves to keep the play in front of him. Though he is not the best man to have in the backline, his exploits at the other end of the field, make him an attractive option. He is a good passer of the ball and a decent dribbler while his crossing is also productive but he is sometimes a liability when under pressure at the back.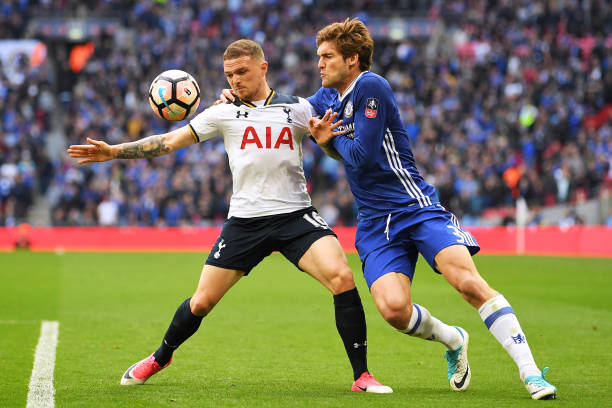 At 26, he is gathering some much-needed experience but having played just 18 league games, it is a bit strange that the Spurs are ready to extend his contract for another five years.
He made 12 league appearances last season, picking up five important assists but unless Pochettino wants to turn him into a first choice right back for the Spurs, there is no apparent reason for the club to extend his contract past 2020.
However, he was tried and tested late last season in some intense conditions and he came out unscathed, impressing the manager and if Pochettino believes that he is the right man to lead Spurs' title charge next season, it is better to avoid a situation like Walker and tie him to the club for the long term.