Though they were not able to lift any silverware, Tottenham Hotspur will be relatively pleased with their season as they missed out on the title narrowly to Chelsea, late in the season. Mauricio Pochettino will now be responsible for showing some improvement in the next season and he is surely in need of a squad reshuffle this summer.
The Argentine manager is sure to add some quality players to his first-team for the next season, but he will also have to make sure that the core of the squad stays at the club next season. One such player who Pochettino wants to tie down to a long-term deal is senior centre-half Toby Alderweireld.
The first choice centre-back for club and country, Alderweireld is easily one of the best defenders, not just in England, but also in Europe. He has shown great consistency recently and has been linked with an exit, with Manchester United reportedly interested.
However, reports from the Mirror claim that the Spurs are ready to offer him a new deal this summer. He is currently on a £50,000 a week contract that runs down in two years and the Spurs are reportedly ready to double his wages, making him one of the highest earners at the club.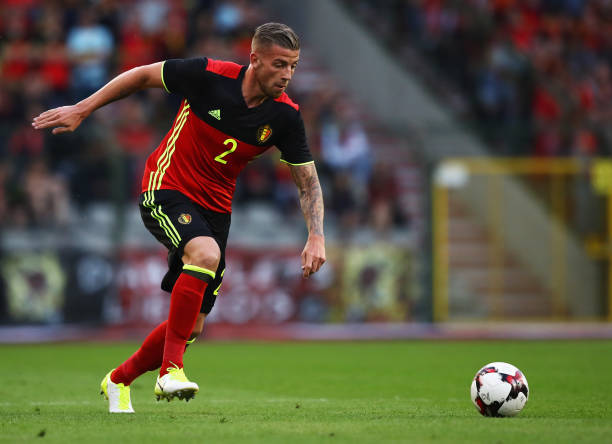 With Italian giants Inter Milan also interested, this move makes a lot of sense for the Spurs. At 28, Alderweireld is also one of the most experienced defenders in England and has been in impeccable form for some time now.
With 67 appearances for the Belgium first team and almost 100 appearances in the Premier League, Alderweireld is a strong and commanding centre-half, who has hardly made a mistake till now in his career.
Known for his concentration and ability to read the game, the Belgian star can create chances from a centre back role due to his range of passing but is equally adept at turning into a no-nonsense defender when the pressure is on his side.
The Spurs stand as one of the best sides defensively in the league for two years now and Alderweireld is one of the major reasons for the Lilywhites' transformation into this well-oiled machine that we see now.
The report also claims that Pochettino wants to remove the current £25m release clause in his contract, which will make him impossible to be purchased in a summer or two. But do you think he can continue his good form for the next season?