Rangers will be looking towards a good season in the next term and are eyeing a number of players to be brought into the Ibrox Stadium in the forthcoming summer transfer window. The current manager Pedro Caixinha has been looking for a good striker for his team that can give him the much-needed firepower to get past his opponents in the next term and might have found the perfect player in the form of Columbian striker Alfredo Morelos.
The Columbian ace had been playing for the club HJK Helsinki and had earlier hinted in his Instagram account about his £1 million move to the Scottish Premiership club. As per reports, he has made a change to his account with the term "jugador professional Rangers" which means "professional player at Rangers", as it is now confirmed that he has officially signed a three-year deal with Rangers.
The under 20 International is one of the future stars to watch out for in the international arena and can prove to be a very valuable addition to the Rangers squad in the next season. The Columbian youngster has been the star of the show last season for his club side HJK Helsinki and had scored 30 goals in 43 appearances, making him one of the most sought after players in Europe as well the world.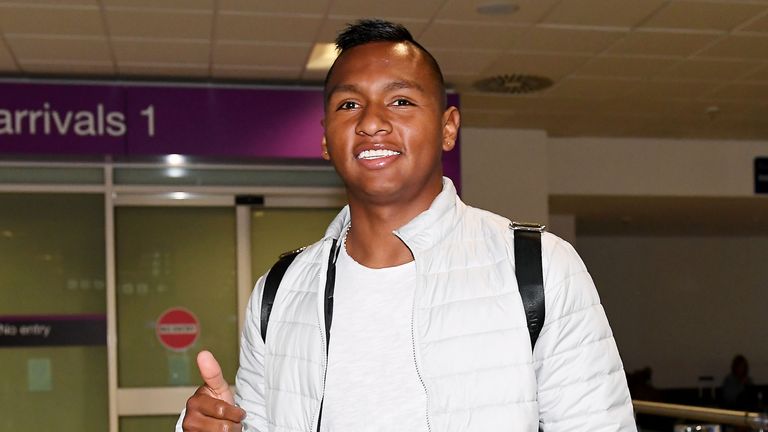 He is the sixth player to be captured by the Scottish club in the summer in an attempt by their manager Caixinha to revamp the side big time and go for glory in the next season. The other five players who have been signed before the Columbian ace are Portuguese defender Bruno Alves and his compatriots Fabio Cardoso, Dalcio and Daniel Candeias, along with the Scottish footballer Ryan Jack.
Reportedly, Morelos had arrived in Scotland today morning for his medical with Rangers. Now, as per the latest reports, the Columbian ace has been declared officially as a Rangers player for the coming season, and Caixinha hopes that he is going to be the perfect player to fit the bill for his side in the next term.
The Columbian under 20 star is known for his pace and his dribbling skills, which are eye-widening, to say the least. He has said that he is confident about himself and is raring to get into action with his new club. He also hopes that his good form in Scotland will help him get into the senior National team as well. So do you think he can make a difference for Rangers next season?