Manchester United secured a place in the Champions League on the final day of their 2016-17 campaign beating Ajax in the Europa League final. They are now looking to improve on almost every position in the squad and have been constantly linked with some of the best players in Europe. One such player who is now rooting for a move to Old Trafford is Chelsea midfielder, Nemanja Matic.
The Serbian midfielder moved to Chelsea in 2014 after his failed stint at the club as a teenager between 2009 and 2011. Since his move back to the club, Matic became an integral part of the squad that won two league titles in three years.
He was used extensively by Antonio Conte alongside N Golo Kante to add some mettle to the midfield which saw him make 35 league appearances throughout the campaign. Known for his defensive stability, Matic is a genuine CDM who loves to sit back to act as the first line of defence in the midfield.
His willingness to provide support to the back-4 helped Kante go about his business without much of a fuss but with Chelsea planning to sign another midfielder, Matic may fall down the pecking order and it is reported that he is ready for a reunion with Jose Mourinho, if United are able to meet his valuation this summer.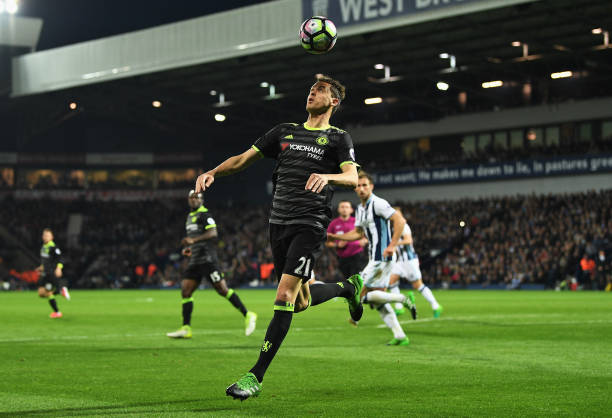 Strong in the air and sumptuous with his passing, Matic also has two goals and nine assists for the Blues this season and is a genuine star in this position. He has been the first choice for the club for some time now and is a player who is accustomed well to the English league.
United's player of the year, Ander Herrera is expected to partner Paul Pogba in the middle of the park next season but the likes of Marouane Fellaini and Michael Carrick are not expected to play regularly and Matic could be the solution to the midfield problems at the club.
Mourinho is expected to use a three-man midfield next season as well and if he can get Matic to sign for the club, using Herrera and Pogba on either side, as Matic as the CDM could make United that much stronger.
There are not many players available in that role in the transfer market at the moment. Matic, whose contract runs down with Chelsea in 2019, could be the perfect addition to Mourinho's squad next season. United fans may want him to sign a more high profile name but Matic is exactly the kind of a player they have missed this season and he is sure to improve their first team in the upcoming campaign.