Manchester City have been one of the busiest clubs since the end of the previous season as Pep Guardiola is adamant to not go another season without winning a trophy. He is ready to spend big on his transfer targets and has already completed the signings of Ederson and Bernardo Silva for the next season.
But it does not look like he is done yet, and is looking to improve other areas of the squad. The full-backs is one position Guardiola has to look for first team choices and the latest player linked with a move to City in this position is Juventus star, Dani Alves.
According to reports, Alves could be relieved of his contract with the Italian giants, making him a free-agent this summer and it is understood that Manchester City are ready to sign him up this summer. Having already worked with him in his time at the Camp Nou, Guardiola will be looking at the 34-year old a genuine option at the highest stage next season but is he the right man for the club?
A product of the Bahia Academy in Brazil, Alves has more than 400 La Liga appearances and 100 appearances for the Brazil national side and is one of the best, if not the best, right backs in the world of football at the moment.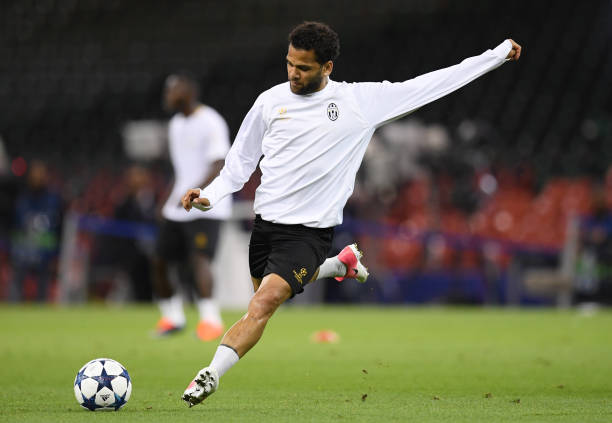 He has already won the Serie A title in his first season in Turin and also took the club to the finals of the Champions League last season and it is understood that the player is searching for a new experience and the Etihad seems to be the perfect destination for him next season.
The likes of Gael Clichy, Jesus Navas and Pablo Zabaleta, the only choices at right back for Pep Guardiola, have been released on a free transfer already this summer and Guardiola needs more than one signing to makes sure that he has enough backup for the right back role.
He is also looking at Tottenham Hotspur's Kyle Walker and even if Guardiola is able to sign Walker, he will need a backup for him and the 34-year old former Barcelona man is exactly what they need next season.
Alves might not be able to play in every game next season but his inclusion in the squad will allow Pep to use him as the first choice in the Champions League, adding some flair and solidity to his backline for the next season. Available on a free transfer, Dani Alves to Manchester City could be a game changer this summer.