The Reds have been a busy bunch on social media as the Virgil van Dijk fiasco has not dampened the spirit of the fans. Just as the transfer window is officially opening, Liverpool have become busier and busier in the transfer market and are constantly linked with some of the finest players in England and also in Europe.
And the latest rumour doing the rounds in the Liverpool camp is their interest in Arsenal want-away Alex Oxlade-Chamberlain. According to a number of trusted new outfits, Jurgen Klopp is desperate for the English midfielder and is ready to make a £25m bid for his services this summer.
This rumour has divided opinion among fans of both the club but the Liverpool supporters do not seem to understand how the 'Ox' will fit in Klopp's plans next season.
The versatile midfielder is built for the English game and has been one of the most consistent players for the Gunners in the last couple of seasons. However, he has not been able to establish a place in the first team under Arsene Wenger and is currently in a contract stand-off with his club.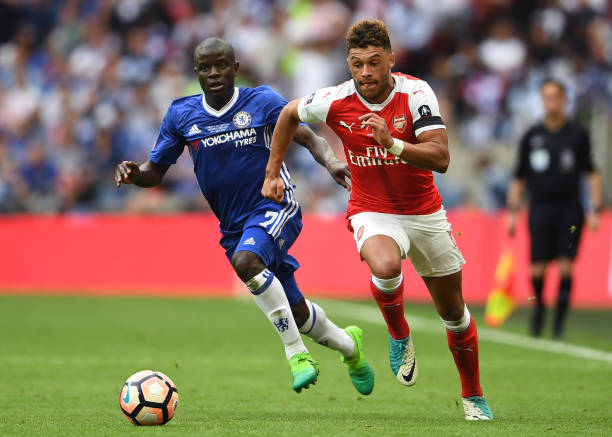 Capable of playing as a winger or as a wing back, Chamberlain is a dynamic midfielder who will add quality and depth to any team in the Premier League. Though not the first choice for club and country, he is a utility player and is a dream for most managers.
He will always be on the cusp of the first team, capable of replacing a number of first teams stars and at just £25m, is a steal in the current transfer market. He is unable to get into the first team at the Emirates but what is baffling is that he is not going to find a place in the first team at Anfield either.
The Reds will use a 4-2-3-1 formation and are looking at a CDM to add to their squad this summer. They have ample cover to their midfield and wings in the first team and Ox will yet again be the first change for the first team players next season.
It is not the ideal move for the 23-year old but it will certainly be a change in environment, which might help him realise his potential. Besides, Liverpool are the only top club who can provide Ox with any first team game time in his favoured position so, to put some trust in the project at Anfield, Oxlade-Chamberlain should consider a move to Liverpool.