After a hard fought fourth place finish, Jurgen Klopp's Liverpool are looking to make some exciting additions to the squad at Anfield to try and compete at the highest level next season. They have recently completed the signing of AS Roma winger Mohamed Salah and are now looking to improve other areas of the squad.
One area that is of major concern for the Reds is their left-back position. Versatile English international James Milner was used in that role to decent effect but going into the Champions League, they will need a genuine full-back to fill that role and reports today suggest that Liverpool are stepping up their pursuit of Napoli fullback Faouzi Ghoulam.
According to reports from the Mail, Liverpool rejected a £11m bid for their left-back Alberto Moreno from SSC Napoli and have opened talks about their left-back Ghoulam for a move this summer. The report claims that Liverpool are holding out for a fee of £15m but are interested in a swap-deal for Ghoulam this summer.
The first part of the deal, letting Moreno go, is a no brainer. The Spaniard had some exciting times down the left flank in his three years at Anfield but he has not shown enough spirit in defence and has left his side hanging time and again, making him a second choice full back at the club.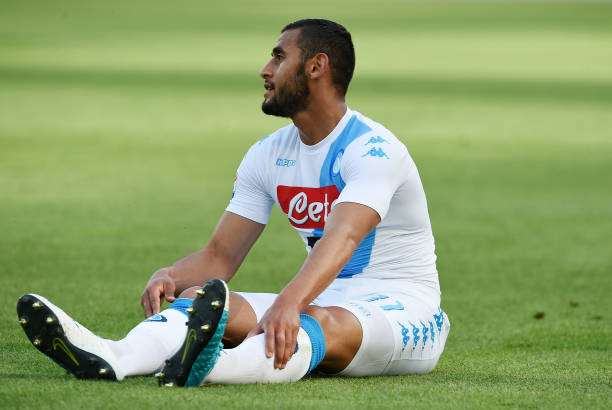 He is sure to be sold this summer and Napoli are one of the few teams who are desperate for him. And Liverpool have been smart in trying to lure Ghoulam as a part of the deal for Moreno.
The 26-year old Algerian international is the first choice for club and country at the moment. With almost 200 League 1 appearances and 23 national appearances, Ghoulam is one of the best players in this position in Europe.
A strong full-back who loves to use his strength and aerial ability to dominate the box, Ghoulam is effective at both ends of the field. A great passer with even better vision, the 26-year old will surely improve Liverpool's defence and can also, time and again, make those marauding runs that will add width to Liverpool's attacks.
He is disciplined, adept at sitting back and shutting up shop when needed and in short, is everything Liverpool wanted from Moreno. The Spaniard has little future at Anfield and if Liverpool are able to land Ghoulam, that by reducing his asking price by selling Moreno, it could be their best transfer deal in the last few years.
Either way, Liverpool need Ghoulam and should sign him up, even if Napoli are not interested in Moreno.