Having managed to step into the Champions League on the final day of the campaign, Liverpool manager Jurgen Klopp is now looking to make sure that his side is well equipped for the challenges of the elite competition next season. He has been linked with a move for some star players recently and one player who is now reportedly on the radar of the English club is Bordeaux striker Gaetan Laborde.
According to reports from the Express, Liverpool have made an official approach to sign the French U20 international this summer. Having started his youth career at Stade Montois and then Bordeaux, the 23-year old spent three seasons on loan at different clubs and has made a name for himself just this season with his parent club.
He established himself as the first choice for Jocelyn Gourvennec this season in League where he scored 13 goals and picked up five assists in 42 games in all competitions. He is an important part of the squad but the French outfit will find it hard to keep hold of him if Liverpool come out with a huge offer.
A genuine target man in every sense of the word, Laborde is a dominating player who loves to use his strength and aerial abilities to create havoc in the final third. He is a decent passer and an excellent dribbler with a decent eye for goal but is by no means a goal scoring machine.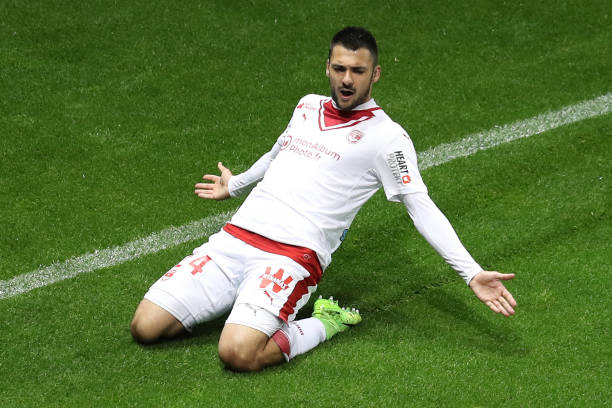 He can create chances, finish them with ease and at 23, will only get better. He is waiting for his first national cap and joining Liverpool might not help him in that but he will surely gather exposure in England that may well get him into the national team in years to come.
Liverpool have used Roberto Firmino, Daniel Sturridge (when fit) and Divock Origi in that order in the previous season. They also have Danny Ings in their lineup, who should be fresh and ready to take off in the preseason. Klopp is also close to landing Mohamed Salah and it is hard to see how Laborde fits in this lineup.
He will be the fourth choice when everyone is fit and unless Klopp sells someone, the French star will find first team chances hard to come by. And if Klopp does let go of one of the strikers, he will have to replace him with a better name, like Alexandre Lacazette, a name that is doing the rounds around Anfield for quite a while now.
Klopp might be looking at Laborde as a possible option in contingencies of the worst kind but it will be unfair to the player who might find it hard to get into the matchday squad if all the first team players are fit. But he will not cost a lot so should Klopp sign him up to cover all the angles next season?