Having managed to finally book a place in the Champions League, for the first time in more than three years, Liverpool are expected to be one of the busiest clubs in the transfer market this summer. German manager Jurgen Klopp is not afraid to splash the cash in the transfer market and is already looking to add some top class talent to his squad.
He has been linked with some of the best players in Europe and one link that is now intensifying is Polish attacker Łukasz Teodorczyk. The Anderlecht striker has been a long-term target for Liverpool and Klopp is reportedly convinced that this is the right time to swoop in for him and is readying a £10m bid for him in the upcoming days. So is the 26-year old the right man for the Reds?
Liverpool have used Roberto Firmino as the first choice striker this season with Daniel Sturridge and Divock Origi waiting for their turn. The English striker may yet be sold but he is the best finisher at the club and deserves to have another chance next season. Danny Ings is still to play a role for Klopp and he could be the perfect addition to his attack.
So where does Teodorczyk fit in at Anfield? Capable of playing as a secondary striker as well, the 26-year-old has 30 goals and five assists to his name. A physically imposing striker who loves to dominate the penalty area, Teodorczyk is exactly the kind of a player Liverpool lack in their attack at the moment.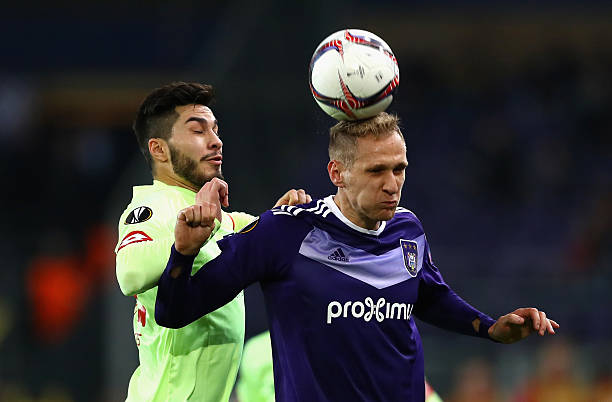 He is a decent finisher who loves to play on the shoulder of the backline and is a player who excels at holding on to the ball in dangerous areas. He is a genuine goal scorer who will add variety to Liverpool's attack but is not expected to be the first choice next season.
At £10m, he is a superb player to add depth to the Liverpool attack and he could make the difference in crunch games next season. He is a target man who provides dynamism to the squad and adding him and Mohamed Salah all but ends Liverpool's quest to improve their attack for the Champions League challenges.
With Ings and Teodorczyk, Liverpool have ample backup to their first team and unless they decide to sell a player, the Reds could do with this attacking lineup next season. His pedigree at the highest stage is also proven and at 26, he is only going to get better. So there seems to be no better time to finally lure this Polish star to Anfield.