Arsenal failed to qualify for the Champions League for the first time in Arsene Wenger's tenure and this will mean that Wenger has enough time to work his plans out and filter the squad to get the best out of it next season. One player who he has now bid adieu to is Polish star Wojciech Szczesny.
According to Sky Sports, Italian champions Juventus have managed to sign the 27-year old on a four-year deal €16m (around £14m). Having played in Serie A for the last couple of seasons, on loan at AS Roma, Szczesny has been one of the reliable shot-stoppers in the country and it is understood that Juventus are prepared to pay him a wage of £3.5m per season.
Having joined Arsenal back in 2009, Szczesny spent a year on loan at Brentford to get used to the English conditions and soon became the first choice at the Emirates after the departure of Manuel Almunia back in 2012. However, he did not stay there for long as Łukasz Fabiański, a couple of years later, and Petr Cech, just a year later, slowly pushed him down the pecking order.
Wenger spent on David Ospina in 2014 and decided just a year later that Szczesny does not belong in his squad. He sent him out on loan to Italy, where he has actually been decent for more than one year and his performances have seen him land the big job of trying to replace Italian legend, Gianluigi Buffon at Turin.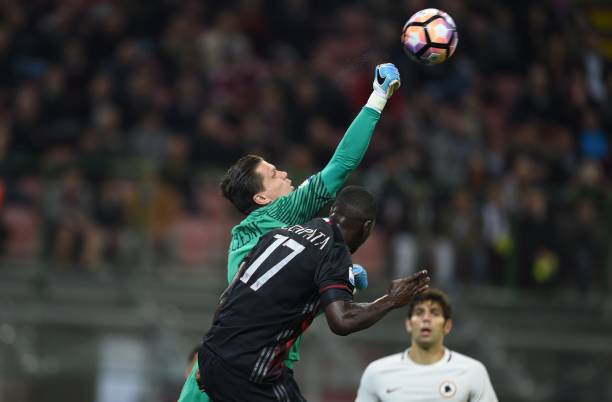 As much as the £14m enticed Arsene Wenger, he either has another goalkeeper signing up his sleeve or is just riding his luck. Ospina has shown that has his own flaws and though Cech has been superb, is now 35 and will soon need to be replaced.
The 27-year old Polish star also has his weaknesses but he is a decent option for Arsenal and Wenger should have considered him as an option to replace Cech, at least in the short run.
Yes, Cech might play for another year but Arsenal will then have to spend on a keeper who can play for years to come and will realise that they had Szczesny in their books a year ago. As already mentioned, Wenger might spend that fee on a more able keeper but till he does, this deal to sell Szczesny to Juventus will baffle a few Arsenal fans.
Do you think Wenger is right in ditching Szczesny even after a couple of decent seasons in Rome?
Latest posts by Aakarsh Bommakanti
(see all)