It has been a slow start at Anfield in terms of transfers as they are yet to add a name to their senior squad this summer. Though the window is still not officially open, the Reds are now close to landing Egyptian winger Mohamed Salah for the next season and will look to improve on other areas of the squad.
However, they will also have to keep a keen eye on teams who want stars from the squad at Anfield and one such player is constantly attracting interests from Italy is German midfielder Emre Can.
The former Bayern star is one of the most exciting players in his position, not just in England but also in Europe and the fact that he has not signed a new contract with the Reds shows that he could be on the move this summer.
Though the Liverpool Echo claim that Liverpool are ready to rebuff all offers for their midfielder, it is understood that Can wants a better pay grade for his services at the club and Juventus want to take advantage of this situation.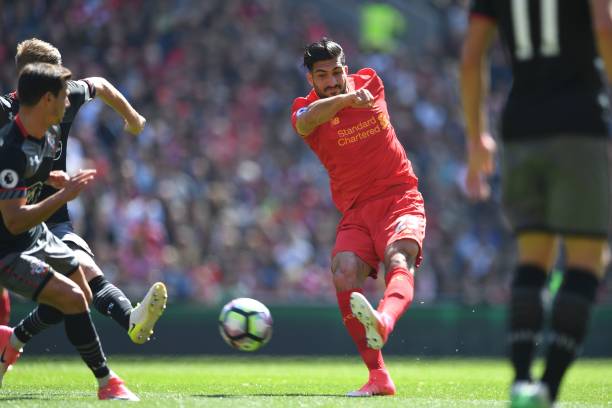 According to reports, the Italian champions are ready to offer Can an improved contract from the one in England and is one of the three players they are sure to sign this summer. This will mean that the 23-year old could fetch decent money this summer but should Liverpool sell?
Known for his strength and agility, Can is a central midfielder who can play a number of roles in the squad. He is adept at sitting back and acting as a shield for the back-4 but is also comfortable making darting runs into the box to catch the opponents by surprise.
Dominating in the air and creative with his passing, Can has his flaws but is only going to get better as a player and is one of the favourites of Jurgen Klopp. The Reds are actually in search of a player similar to Can who can slot into the squad and it will only be disastrous if they lose him this summer.
Liverpool lack a quality CDM who can help release the pressure on the back-4. This has been a part of the problem for their defensive frailties and though Can might not solve them alone, he can be the one that could take up the responsibilities in the future.
Klopp does not believe in having a player for that particular position which makes the German midfielder all the more important. The Reds need that fine balance between sitting back and marauding forward and though Can is still learning, he could be the best Klopp can get for this position in a few years. So it will be important for Liverpool to succumb to his demands and increase his wages accordingly to tie him up to the long term.