Ronald Koeman has probably been the busiest manager in Europe but it is understandable as he is set to lose his top goalscorer to a pile of money this summer. Romelu Lukaku is surely giving Everton enough money to shore up the attack in his absence and Koeman has already spent on Ajax's Davy Klaassen. Burnley's Andre Gray might be the next in line.
According to reports from the Mirror, the Dutch manager has been impressed by the English attacker and wants to add him to his squad next season. He will cost around £10m and reports suggest that Koeman is ready to meet his valuation. But is he the right option for Everton?
With Malaga's Sandro Ramirez and Celtic's Moussa Dembele also on the radar, Everton are surely looking at Gray as a backup option, one that has been lacking at the Goodison Park for the previous season.
With Lukaku moving out, and Ross Barkley not too far away, Koeman wants to add as many options he can to his attack to replace all the creativity Lukaku brought to his squad and as a backup, Gray could be perfect for Everton.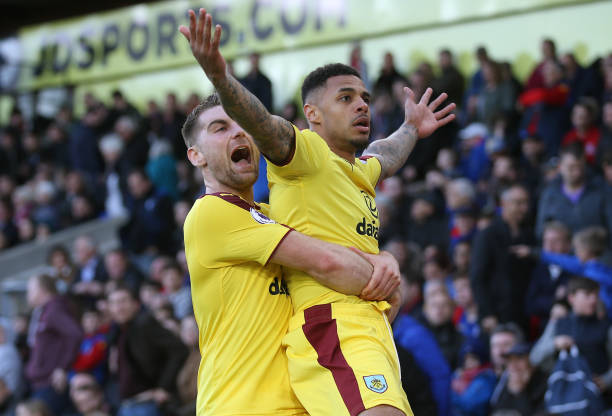 With a stature made to thrive in the Premier League, Gray is a dominating striker who is strong in the air with some deadly finishing abilities. He is yet to learn to hold up play in the final third but his dribbling abilities have at times compensated for it.
At just 25, he has played at six different clubs already in his career and Everton might just be the destination he can thrive at. With ten goals and three assists in all competition, the versatile striker has been a decent option for Sean Dyche off the bench and though Everton might need a much-established star, Gray could be the right man for their problems next season.
Also capable of playing on the wing, Gray could be the second choice for Everton, with Ramirez or Dembele leading the attack. With two new strikers, Koeman might take time to use all his players and get them to play at their best and this will give the Burnley man an opportunity to prove himself.
He showed, in his Turf-Moor days, that he is capable of leading the attacking line for a top flight side and if he can impress Koeman, there is no stopping him from turning into the next best at the club.