Arsene Wenger was on the verge of losing his job at the Emirates after his Arsenal side failed to qualify for the Champions League for the next season. However, they managed to lift the FA Cup and extended the stay of their French manager for another couple of years. Wenger is now adamant to make some smart additions to the squad and one player constantly linked with a move to Arsenal is Barcelona star, Arda Turan.
The former Atletico Madrid man moved to Barcelona in Luis Enrique's first-year in charge of the club but he was not able to establish himself in the first team under the manager and has been far from a first choice at the Camp Nou.
He has made just 30 appearances all season, picking up 13 goals and seven assists and stands as one of the few players that could leave the Camp Nou this summer. However, Spanish news outfit Marca claims that Arsenal has been monitoring his situation closely and are ready to make a substantial bid for the player in the upcoming days.
A playmaker who loves to use his strength and technique in the final third, Turan is a robust attacking midfielder who can create chances consistently for his side. At 30, he is not the quickest but his dribbling skills are mesmerising and his quality is an upgrade for most teams in Europe.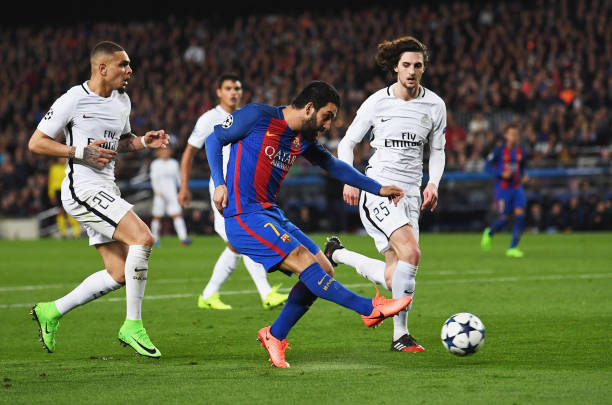 Turan has more than 150 La Liga appearances along with 97 appearances for the Turkish national side, and stands as one of the most experienced players in Europe at the moment in his position and could be an ideal addition for Arsenal.
The Gunners might end up losing Alexis Sanchez, who has not yet signed a new contract, this summer, and will need a genuine superstar to replace him for the next season. Though Turan is no longer a superstar in Europe, he is still a genuine match-winner and is a player who can replace Sanchez, but only for the short term.
He is 30 and is not going to play for long at the highest level. His style of play is perfect for Arsenal but if they decide to spend on him, the Gunners might be pushed into the transfer market yet again a year later for a world class star.
The Barcelona man has what it takes to be a hit in the Premier League but Arsenal should not look at him as a first team option now as without Champions League football, they will want to build for the future and Turan does not fit the bill.