Liverpool have just finished one of their most productive campaigns in Premier League history and Jurgen Klopp has to be given the credit for this display. Their qualification into the Champions League will warrant a chance to lure some of the best talents to the club and Klopp is already on his way to making some stellar signings.
The likes of Virgil van Dijk and Mohamed Salah are close to a move to Anfield but the Liverpool fans are still dreaming of a further addition to their attack. French international Alexandre Lacazette is one of the many strikers linked with a move to Liverpool, alongside Jamie Vardy, a link that surfaced recently but will Klopp spend on a proper number 9? Do Liverpool really need one?
The Reds were devastating in front of goal when Firmino led the attacking line alongside Sadio Mane and Philippe Coutinho on either side. The false-9 role that the Brazilian played, scattered the opposition defenders, allowing the midfielders to find space in dangerous areas, making the whole team more productive in front of goal.
But the last few games of the season saw Liverpool stick with a genuine number 9, albeit due to injuries. Divock Origi has done a decent job but Daniel Sturridge showed what he is capable of, late in the season. The English international may yet be sold, owing to his injury history but can Liverpool do another season with these strike resources?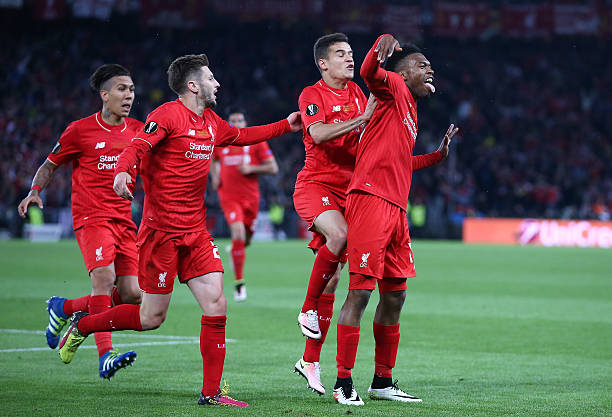 Let's not forget the former Burnley man Danny Ings, who has been one of the unluckiest players in the league recently. His energy and finishing abilities are right up there with the best and there is no doubt that he will be a superb addition to Klopp's attack next season, so where does a stellar signing like Lacazette fit?
Yes, Champions League demands extra depth in the squad but Liverpool need not splash around £50m on a genuine goal scorer, when they recently ended a season, standing as the second top goal scorers in the league. They have their problems against teams who like to sit back and defend and having a target man and a goal scorer can be helpful but it is evident that their frailties against such sides have come from the lack of width in attack and lack of quality in midfield.
Roberto Firmino, who has been most influential when playing as a false-9, Daniel Sturridge, who might get another season, Divock Origi and Danny Ings is a good enough lineup to lead the attack and if they are able to add Salah to the mix, the likes of Philippe Coutinho and Sadio Mane will only get better.
Signing a new striker will mean that Liverpool have to sell one of the above stars and it is not something Klopp will look to do. Sturridge, if anyone, looks the most likely to go and if he sold, maybe he needs to be replaced but he is the best finisher in the Liverpool squad and it would be stupid letting an English striker leave, just to spend an insane amount on a similar player. Do you think a striker like Lacazette is what Liverpool need at the moment?