Like crashing out of Champions league qualification was not enough, Arsenal have now lost a chance to sign a long-term target in Alexandre Lacazette this summer. Without Champions League football, it would have been hard anyway for the Gunners to lure the French star but according to reports today, Lacazette has signed with Spanish side Atletico Madrid for a move this summer.
AS Lyon president Jean-Michel Aulas has confirmed Lacazette has a verbal agreement with Atletico Madrid over a move to the Vicente Calderon and will join them if the CAS ban on the Spanish outfit is removed this summer. Lacazette is all but a La Liga star now, leaving Arsenal in search of another striker. So who can they target now? Here are three alternatives Arsenal should look at after the Lacazette blow:
Jamie Vardy (Leicester City):
The English international has not been at his best this season after the sparkling time he had in the previous campaign. His Leicester City side have not even managed to finish in the top half of the table and though he has a contract that runs for another three years, he may be tempted to finally make the big step. Arsenal cannot afford UCL football but moving to the Emirates is a big step for Vardy and his experience and goal scoring prowess in the English league will definitely help Arsenal next season.
Andre Silva (FC Porto):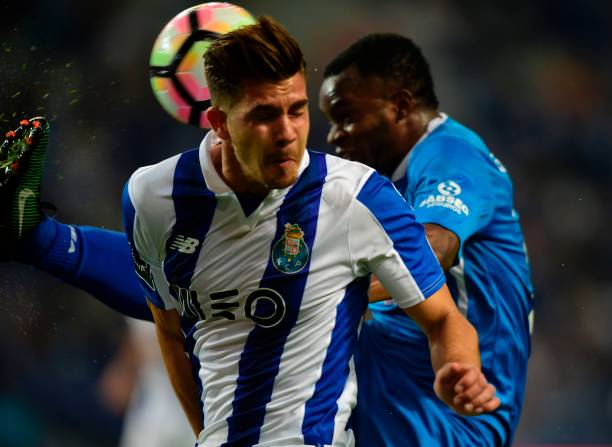 The Portuguese forward is not as big a name as the others on this list, but he could be as effective as them. The 21-year old, who is yet to make the national side, has been in tremendous form in the domestic league in Portugal, scoring 21 goals and picking up eight assists in all competitions. He will be in demand this summer and Arsenal might try to tempt him to England to offer him first team football for years to come.
Mauro Icardi (Inter Milan):
A target for Arsenal in the previous window as well, Icardi is finally close to an exit from Italy. He had a falling out with the Nerazzurri hierarchy and is sure to be sold in when the transfer window re-opens. However, he has still been in terrific form, scoring 26 goals and picking up nine assists this season in all competitions. He will want UCL football next season but the Emirates is a fruitful destination for Icardi, who will be able to play regularly and in the Premier League.
The following two tabs change content below.
Aakarsh Bommakanti
Was diving around lush green grass not so long ago but my keyboard is all I have now. An avid observer of detail in sports with a passion to make myself heard. Can find me playing on a field if not in front of my screen.
Latest posts by Aakarsh Bommakanti (see all)