Rangers have wasted little time after a lacklustre 2016-17 season in the Scottish Premiership to ensure that they assemble an arsenal capable enough to go toe-to-toe with their arch rivals Celtic in the upcoming campaigns.
Pedro Caixinha has indulged himself in a lot of chores behind the scenes and is eyeing to make shrewd deals over the course of the summer transfer window to make the necessary ramifications to the squad he inherited from Mark Warburton.
Of late, the Gers have put the veteran Portuguese centre-back Bruno Alves on their radar and if the latest reports are to be believed, Alves is nearing a deal to make a move to the Ibrox Stadium.
The 35-year-old is enjoyed a decent campaign with Serie A outfit Cagliari, having accumulated 36 appearances under his belt and mustering 0.6 tackles, 1.8 interceptions, 5.6 clearances and 0.7 blocks per game on an average apart from scoring a goal, and it goes with saying that despite being on the wrong side of the thirties, he still has the mettle of plying his trade for top quality sides.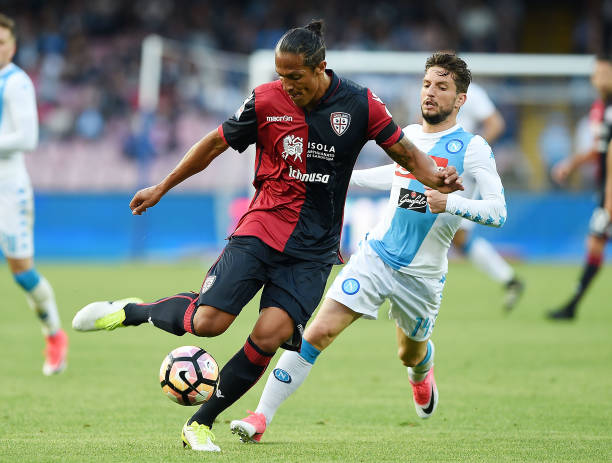 The Light Blues had an erratic season, with the scenarios not dishing out in their favour on many occasions. It is obvious that the former Al-Gharafa boss was to be spared of sticks from the Rangers faithful owing to his juvenile regime at the Glasgow-based club but he needs to pull the right strings next seasons.
From what transpired, it is evident that the Teddy Bears would have to solidify themselves on every frontier and their apparent interest to sign a proven gladiator like Alves makes perfect sense. Rangers need to make huge statements of intent in terms of their signings and apparently, they are going in the right direction.
The Portuguese international is a central defender of galvanising reputation who has truckloads of experience under his belt. Tall, strong and powerful, the former Fenerbahce man has had productive spells almost everywhere he has plied his trade in and his qualities of being a shrewd reader of the game and the tendency of refraining from getting into tight areas still make him an appealing prospect.
Besides, his towering figure enables him to have the upper hand during aerial duels and at the same time, it makes him a key man during set pieces. More than anything else, Rangers are looking for some influential names to shake them out of their apathy and the Euro 2016 winner could be one of those who could lift them from the doldrums which they find themselves at this stroke of the hour.
Statistics Credits: WhoScored.com