The Gunners have failed to find consistency this season, that could cost them a place in the Champions League next season. They still have a chance to qualify for the elite competition and manager Arsene Wenger is already planning for life next season. He is looking to add a number of star players to the squad this summer and one name doing the rounds extensively in recent times is Arda Turan from Barcelona.
Currently out injured, the Turkey international moved to Barcelona from Atletico Madrid a couple of years ago but has failed to cement a place in a star-studded Barcelona squad. He has regularly played as a part of the midfield three and has also been used in attacking role in contingencies. But Turan has just 18 league appearances all season and could be looking for an exit at the end of the season.
According to reports from Mundo Deportivo, Arsene Wenger has opened talks with the player's agent over a move to the Emirates and it is suggested that a bid of just £21m might be enough to land him this summer.
A versatile player capable of playing in all the roles in the midfield, Turan is a skilled midfielder who has close to 100 senior appearances for Turkey. He has more than 150 La Liga appearances to his name in his career and is one of the experienced players in his position in Europe.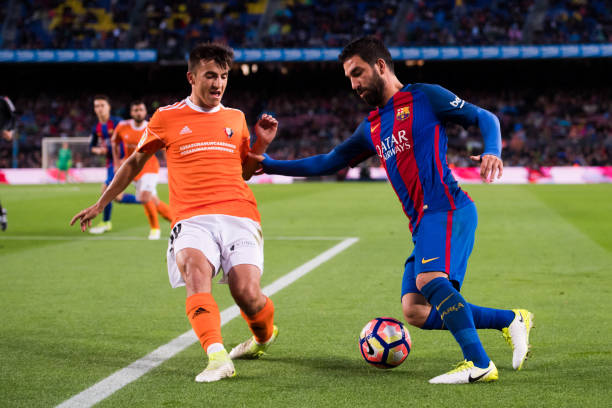 He is strong and athletic and is adept at holding on to the ball in dangerous areas. He has great vision and even better passing abilities, that allow him to create an insane number of chances in every game. He is also an excellent dribbler and is a player hard to mark in the middle of the park.
Turan is a disciplined player who keeps it simple and hardly makes a mistake. He is also aware of his defensive duties, and having played at the Vicente Calderon, knows how to shut shop if needed. At just £21m, he is surely a bargain but for Arsenal.
Mesut Ozil and Alexis Sanchez are yet to commit their futures to the club but it is hard to see Turan replace either next season. He is not a creator in chief but is a midfield engine who can keep the game running and he might be used in a slightly deeper role at the Emirates.
Turan is more than capable of giving the breakthrough for Arsenal but surely, they will not want him to be the only player replacing either Sanchez or Ozil next season. However, if the former La Liga duo decides to stay, Ozil from one flank, Sanchez from the other with Turan and his solidity in the middle, Arsenal look a more balanced side than ever. But do you think he is the right man for them this summer?
The following two tabs change content below.
Aakarsh Bommakanti
Was diving around lush green grass not so long ago but my keyboard is all I have now. An avid observer of detail in sports with a passion to make myself heard. Can find me playing on a field if not in front of my screen.
Latest posts by Aakarsh Bommakanti (see all)