Sunderland have already been relegated from the Premier League, leaving their fans under grave disappointment. They will now continue to play in the Championship, and will definitely look to make a comeback into top flight football in the forthcoming season.
A number of their players performed exceptionally well throughout the whole campaign in the Premier League, just to find that it was not enough to save The Black Cats from going down. However, their consistent performances have been recognised by a number of clubs, who will definitely look to bag them and make them stay in the top flight for the next season. Here are three such players:
Jermaine Defoe-
Undoubtedly, Defoe has been the best player in the current season for The Black Cats. The English veteran has been at his best and has gone on to score 14 goals this term for them. The striker has been prolific with his finishing and has also helped his teammates with assists. However, it was too little too late for his team, who are readying themselves for life away from top flight football in the new season.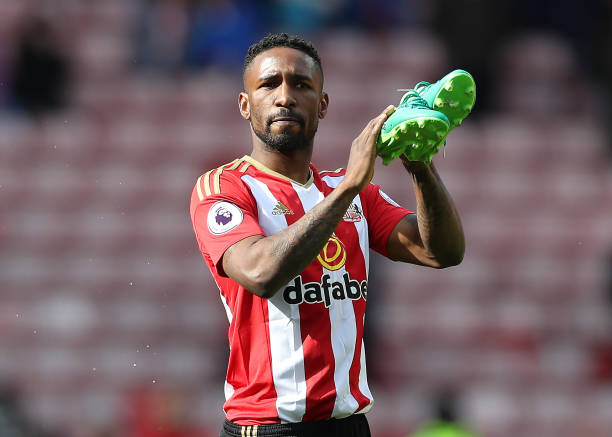 A number of Premier League clubs, including Crystal Palace, Bournemouth, and West Ham United have all shown their interest in signing him at the end of the season. Defoe will also not want to miss the opportunity to play in the Premier League and might sign with any of the clubs to try and play at the highest level.
Jason Denayer-
The Belgian defender has been playing with The Black Cats in the last two seasons on loan from Manchester City. He has been one of the silver linings in what has been a really gloomy season for the Black Cats and might be picked up by any of the existing Premier League clubs for the next season.
The defender has been in good form and tried his level best to keep his team from getting relegated but to no effect. He might not return to Manchester City and might end up joining another club from either the Premier League or Europe, given his experience with Celtic and Galatasaray.
Lamine Kone-
Another defender Lamine Kone might have a future in the Premier League with Crystal Palace in the next season. Their current manager Sam Allardyce has been a big fan of his abilities and might look at a reunion with one of his favorite players from his Sunderland days.