Arsenal were put to sword yet again this weekend as they continued their dismal form. They are now outsiders to qualify for the Champions League next season and that will have repercussions on their summer plans. The likes of Alexis Sanchez and Mesut Ozil are yet to sign new deals with the club and if they fail to qualify for Europe, Arsenal may well end up losing the duo this summer.
German playmaker Ozil is coy about his future. He is reportedly demanding a pay rise and wants Arsenal to pay him £300,000 a week to put pen to paper before the end of the season. This rise will make him the highest paid in the Premier League and though he may deserve it, Arsenal may not be comfortable paying such insane wages. So he could be up for sale this summer for a hefty price. Here are three possible destinations for the German playmaker this summer:
Manchester United:
Arsenal will not be ready to sell to direct rivals but have lost a number of players to United in the past. Ozil could join the list. The Red Devils are in desperate need of some quality in attack next season and Mourinho is already planning a former Bernabeu reunion at Old Trafford this summer. Mourinho has the formula to win trophies and that might attract Ozil to switch allegiances in the Premier League. It will be a huge blow for Arsenal but a step up for the player in the right direction.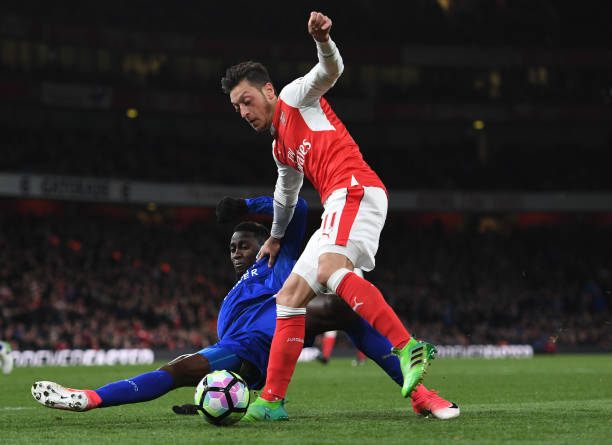 Bayern Munich:
The German giants are knocked out of the Champions League but have already won the Bundesliga and have little to play for this season. Carlo Ancelotti, the current Bayern coach is looking to add quality to his attack with the likes of Franck Ribery and Arjen Robben in the last few years of their career. They need a talisman who can run the show in attack and Ozil could be the perfect fit. A return to his home country could invigorate the German who can turn into a world class player at the Allianz Arena next season.
China:
It is hard to discard any player's move to China nowadays. Though standing as one of the best players in his position, Ozil has been constantly linked with a move to China. Pressure will be lifted and money will keep flowing and will allow Ozil to express himself. Though it may not be the best option for him in his career, it might help him find some lost form and turn him into a world class player in just a season. Surely, the financial incentives from China can lure Ozil this summer.
The following two tabs change content below.
Aakarsh Bommakanti
Was diving around lush green grass not so long ago but my keyboard is all I have now. An avid observer of detail in sports with a passion to make myself heard. Can find me playing on a field if not in front of my screen.
Latest posts by Aakarsh Bommakanti (see all)