Zinedine Zidane's season at Real Madrid may yet be a successful one if they are able to lift the Champions League trophy yet again but there is no hiding from the fact that they need a squad overhaul in the summer transfer window, to come back to their best next season.
This has seen the club linked with some of the finest stars in the world of football but Zidane has a keen eye for talent and is also looking at youngsters, who can improve the depth of the squad at Bernabeu. One such player Real Madrid are now linked with is Arsenal starlet Reiss Nelson.
A regular for the North London outfit in the Europa League this season, English U19 international Reiss Nelson is one of the most highly rated youngsters in the academy at Emirates and is touted as the future for the Three Lions.
With seven goals and two assists in the junior league in England, the 18-year old has eight UEL appearances and has already been given a lot of exposure at the highest level by Arsene Wenger this season. He has made just one top-flight appearance in England but at his age, is headed to a successful career.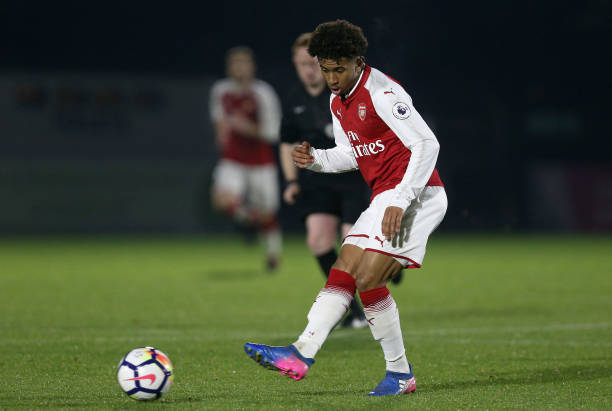 Having been used as a right-back or a right wing-back for most of the season, Nelson is an attacking winger, who can play on either wing or through the middle. He is quick across the turf and is hard to mark while his dribbling and close control make him an even dangerous player to face on the flanks.
He loves to take on his man and supply crosses for his strikers but has learnt a lot of discipline in the new role Wenger has used him in, this season. He has also shown strength in hold up play and great positioning sense, and at just 18, has also shown great maturity for a player his age.
So it does not come as a surprise that the biggest clubs in the world are interested in his services. According to reports, French giants PSG are also interested in Wilson, but Real Madrid are ready to make a move at the end of the season. So is he a good option for Los Blancos?
His versatility and potential are attractive but Nelson is still relatively inexperienced and is still learning the game. He is showing enough quality to warrant a place in the top sides but needs a lot improvement before he can start regularly in a top-flight league in Europe.
He is better off staying at Arsenal, and continuing his progress and wait for the right time to go big in his career.
The following two tabs change content below.
Latest posts by Aakarsh Bommakanti (see all)
Facebook Comments
comments