According to the reports in the  Evening Standard, Manchester United are said to be keen on Chelsea youngster Charly Musonda. The 20-year-old has managed to break into the first team which in turn has attracted interest from some of Europe's top clubs including Manchester United and Arsenal.
Manchester United were linked with a move for him two years ago and are said to be interested again in signing the youngster. Chelsea apparently wants to tie the Belgian down to a long-term contract but with interest from elsewhere, this may not turn out to be as straightforward as expected. The starlet is currently on a £12,000-a-week contract which ends in 2019.
After an impressive first season with Real Betis, Musonda had a rather underwhelming second spell because of which he returned to Chelsea in January. After returning, he featured in Chelsea's preseason defeat to Inter Milan in which the Blues lost 2-1. Musonda was quite impressive in that game.
He then scored on his full debut against Nottingham Forest in a 5-1 victory in the Caraboa cup to proceed to the fourth round where Everton await them. If Musonda continues to perform as well as he did on his full debut, interest from other top clubs will be hard to fend off. The fact that Chelsea usually gives relatively fewer opportunities to youngsters might tempt Musonda to opt for a move elsewhere.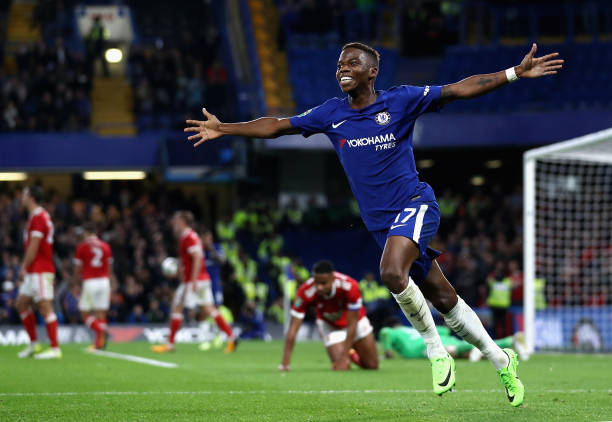 Manchester United have done quite well this season and with the help of young guns in Anthony Martial and Marcus Rashford, have played some breathtaking football. If the Red-devils want to continue to compete at the top level in a number of competitions, they will need to add depth to their attack.
Adding someone like Charly Musonda can help them do just that. Musonda can add some much-needed pace to Manchester United's attack. The way the club has managed youngsters recently is also quite impressive and even for the Belgian, Old Trafford could turn out to be the perfect destination.
The midfielder is currently one of the most talented youngsters at the Stamford Bridge. Musonda has a lot of qualities which will enable him to excel with any top club. The youngster has decent pace and some serious skills to go with it. Despite his diminutive figure, he is really hard to dispossess. He also has the ability to dribble the ball out of tight situations and create chances for the team. Dribbling is one of his best assets.
Although, he has a few weaknesses as well. He is often the second best to win aerial duels and also is a bit inaccurate in crossing. Despite being a little raw, the youngster has shown sparks of brilliance and given time, he can develop into a really good player.
With many stars ahead of him in the pecking order, chances at Chelsea may be hard to come by. At Manchester United, Jose Mourinho seems to have shown the willingness to work with the youngsters and surely he won't shy away from developing this particular youngster, should the move materialize.