Real Madrid are showing yet again that they are one of the best teams in Europe. They have struggled in the domestic league, and it looks like the title is slowly slipping away. But the season has been far from a disappointment and Zinedine Zidane is already looking forward to the next camping.
Having made very few additions to his side last summer, the manager will not risk doing the same this time around and is ready to spend big on improving his squad. This has seen a number of star players linked with a move to the Spanish capital recently and one name now doing the rounds is Gianluigi Donnarumma.
Los Blancos have been in search of a top class shot-stopper for quite a while now. They have stuck with Keylor Navas ever since Iker Casillas was shown the door and though Manchester United's David de Gea has been on their radar, they have not found it easy to lure him back to his hometown.
They are also looking at Chelsea's Thibaut Courtois but according to latest reports, they are now eyeing a move for Italian sensational Gianluigi Donnarumma.
According to bookmakers Ladbrokes, Real Madrid and Liverpool lead the race to sign the 19-year old at the end of the season. Former Liverpool keeper Pepe Reina has joined AC Milan now and this has only made Donnarumma's future uncertain. Is he the right man for Real Madrid?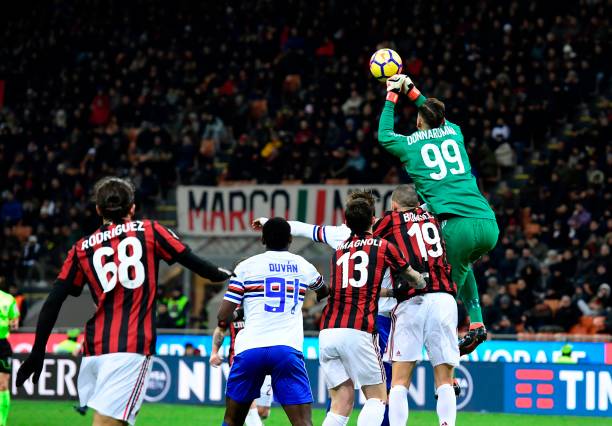 At just 19, the four-time capped Italian international was promoted to the senior AC Milan side back in 2015 and has ever since never looked back. He has already made 95 Serie A appearances and has 42 clean sheets in 112 appearances across all competitions for the Italian giants.
He is still learning the game and has shown a few weaknesses but with his frame and maturity, he is already a superstar and an able replacement for Italian goalkeeping legend Gianluigi Buffon.
Real Madrid are searching for a long-term solution to their goalkeeping woes and have a short-list full of the best in the role. Though Donnarumma does not have the experience of a De Gea or even a Courtois, he is certainly right up there with the best and at just 19, will only get better with more game time.
His reflexes and calm attire under the bar has saved AC Milan a number of times and it is evident that he is ready to play for the best in Europe. He will jump at a chance to move to Bernabeu and thought might be a tad expensive, is the best option for the Spanish giants this summer.
The following two tabs change content below.
Latest posts by Aakarsh Bommakanti (see all)
Facebook Comments
comments