According to reports, Liverpool head coach Jurgen Klopp has backed the club to go after Italian goalkeeper Gianluigi Donnarumma. The AC Milan sensation is highly regarded as the best young keeper in the world, who could be on the verge of leaving the San Siro in the coming summer.
Liverpool are expected to enter the market for a new goalkeeper this summer, with Gianluigi Donnarumma being named as a potential candidate. 
The Reds have always struggled with the futility of their goalkeepers in recent seasons with the likes of Simon Mignolet and Loris Karius not being the best of keepers around.
In fact, head coach Jurgen Klopp has been unsure as to who should be Liverpool's number one keeper this season and if they are to really challenge for the top four or even the title in the coming seasons, this goalkeeper dilemma surely needs to end.
Last night, for instance, the former Dortmund coach opted to offer Loris Karius the starting berth in the team against Tottenham. And even though the German keeper played very well throughout the game, his weak punch during the final ten minutes of the game went straight to Victor Wanyama, who smashed the ball into the top corner to score the equalizer.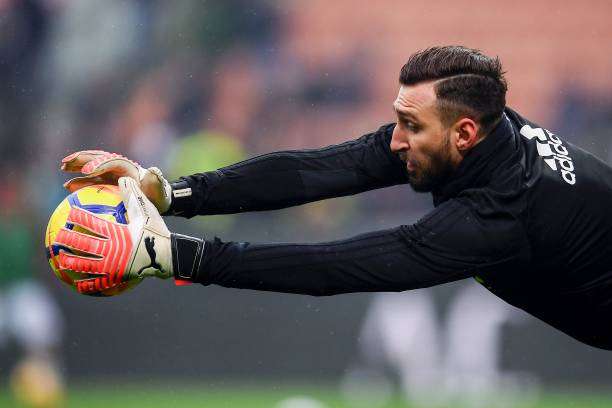 Unlike other Premier League giants, Liverpool are the only club yet to have a generic number one this season. However, that might come to end, should they manage to sign Gianluigi Donnarumma from AC Milan this summer. 
Boasting a super impressive physical frame, Donnarumma's physical prowess is what gives him the upper hand when it comes to dealing with set-pieces. It's by far his greatest assets. Standing at 6 feet 5 inches, Donnarumma can be intimidating for any striker in the world.
However, despite having a massive figure, the youngster is still quite agile when it comes to shot stopping. His remarkable ability to save almost anything which comes in his way is one of many reasons behind his success in the Italian top flight.
Donnarumma's current contract with the club expires in 2021, meaning he could cost a fortune for Liverpool if they are to acquire his services. But that being said, investing on this highly talented keeper could solve their goalkeeping problems for good while he can also remain the club's number one keeper for many years to come thanks to his tender age of 18. 
The following two tabs change content below.
Anas Ali
Bundesliga connoisseur and writer at Bundesliga Fanatic and The 4th Official. My heart belongs to Borussia Dortmund or Eintracht Frankfurt (still not sure who deserves the most), but I adore the Bundesliga and Spanish footballing tactics. 16 years old, Josh rides Tyler |-/ (I already love you if you know what that means)/ Come to my house and we will watch Netflix and eat Nutella. lol just kidding.
Facebook Comments
comments