Arsene Wenger had one of busiest January transfer windows at Arsenal, in his two-decade tenure at the club, this season. He managed to land to superstars in Pierre-Emerick Aubameyang and Henrikh Mkhitaryan, and will not look to fight for a place in the top-4 and in the Europa League.
The manager is still not completely happy with the options at his disposal and reports now claim that the Gunners failed to land AS Roma defender Kostas Manolas, having had a bid rejected late on deadline day. The Greek international is one of the best CBs in Serie A at the moment and it is understood that Arsenal will move back for him in the summer.
But it is always better to keep their options open and here are three other names they should look to sign before the start of the next season.
Jose Gimenez (Atletico Madrid):
The 23-year old Uruguayan international is one of the most highly rated defenders in La Liga at the moment but the quality in the first team at Atletico Madrid has seen him make just 12 appearances so far this season. He has been linked with a move to England in the past but with playing time hard to come by, he will definitely be tempted to quit Metropolitano at the end of the season. He may be a bit expensive but at 23, is a genuine match winner and should definitely be on Wenger's radar.
Daniele Rugani (Juventus):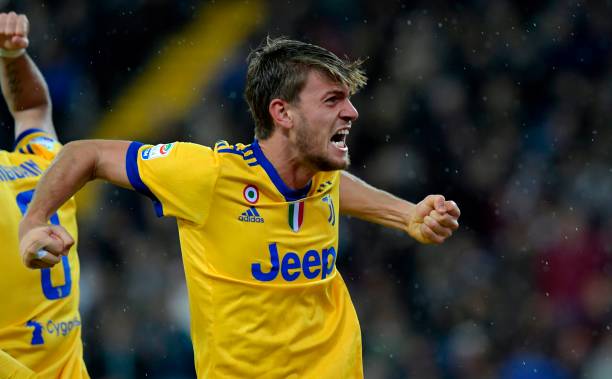 Another 23-year old, who might be on the lookout for a new club at the end of the season, Rugani is regarded as the future at Italy but he has not been able to break in the first team in Turin this season. He has only made 10 appearances in the senior side in the domestic league, only two in the UCL and a chance to play in the first team at the Emirates, consistently, might be enough to lure him to England. The Italian giants might not be willing to let him leave but he is also a player Arsenal should keep track of.
Nikola Maksimovic (Napoli):
And finally, Serbian international Maksimovic, who was a transfer target for Arsenal at the start of the previous season, is still a fine option for the Gunners. Struggling for playing time at Spartak Moscow this season, playing there on loan from Napoli, the 26-year is out of a contract at the end of the season and though has not been at his best recently, is a risk worth taking.
The following two tabs change content below.
Latest posts by Aakarsh Bommakanti (see all)
Facebook Comments
comments