Arsenal will be travelling to North Sweden, specifically Jämtkraft Arena for their Europa League Round of 32 fixture against Östersunds FK. It is the month of February and at this point of the year, Sweden is a ripe destination for skiing, not football. The ground is expected to be covered in snow as it promises to be a very cold night. The Gunners are going up against a side whose history is shorter than Arsene Wenger's 21-year stay at North London.
The hosts are quite excited to host the big guns from the Premier League as evident from some of their Twitter activities. Arsenal, on the other hand, will be looking to get the easy win against an inexperienced European side to further their ambitions of making it into the next stage of the competition.
Wenger's men are coming off a 1-0 loss to the Tottenham Hotspur on Saturday. They have fallen 8-points behind the top 4 and are quite possibly out of the running for a Champions League spot. Therefore, the Europa League trophy is their only option for making a return to the competition and this matchup should be handled accordingly.
This exact strategy was followed by Jose Mourinho last season. Manchester United defeated Ajax 2-0 in the finals and are currently set to go up against Sevilla in the round of 16 of the Champions League this season. Chelsea won the trophy too in the 2012/13 season after being eliminated from the group stages of the Champions League.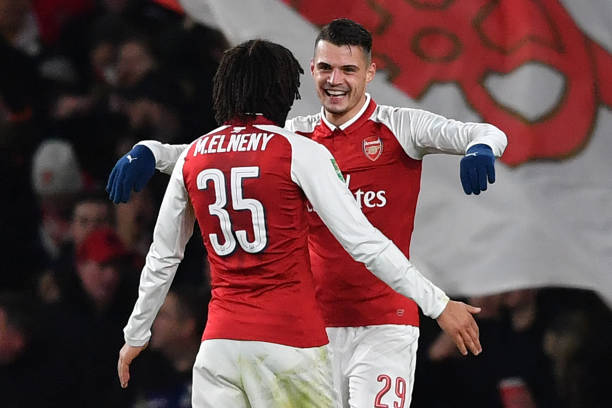 Arsene Wenger is expected to field his team in the 4-3-3 formation.
Defence
David Ospina is the second-option who has played 4 of the 6 games in the competition so far. He should get the nod for this tie ahead of Petr Cech.
Rob Holding and Calum Chambers are expected to pair up in the centre-back roles. Sead Kolasinac might provide cover from the left with Hector Bellerin on the right.
Midfield
Mohamed Elneny is the predicted starter in the holding midfield position but Aaron Ramsey might not feature. The Welshman sat out the North London derby with groin injury and no words have come out from the club ranks about his fitness.
Elneny should find Granit Xhaka alongside him and Jack Wilshere ahead of him in the attacking midfield role.
Alex Iwobi and Mesut Ozil might get featured on the flanks.
Attack
Alexandre Lacazette has undergone knee surgery and has been ruled out for 6 weeks. Pierre-Emerick Aubameyang is not eligible to play in this competition and that leaves Wenger with just Danny Welbeck as the centre-back option. The former Manchester United player will have to take up the lone striker role.
Here is how they might line up:
The following two tabs change content below.
Bishwaraj Bhattacharyya
Former athlete. Aspiring journalist.
Latest posts by Bishwaraj Bhattacharyya (see all)
Facebook Comments
comments