Though they are no longer the best club in England, Manchester United still remain one of the most exciting projects for youngsters around the world of football. It is not often that players from Europe reject a chance to sign for the Red Devils. But one player who may have turned down a move to Old Trafford is Ajax star Justin Kluivert.
The 18-year old has been linked with a move to Manchester since the end of the previous season when Jose Mourinho and the teenager had a lengthy dialogue after the Europa League final against Ajax. However, Kluivert has now revealed that he may not be ready to move to England any time soon.
Speaking to the media, he said that a move to Manchester United 'wouldn't make sense for now. This will be a big blow for Mourinho, who has been constantly linked with a move for the youngster. So who should they now look to sign? Here are three options Manchester United should look at if they miss out on the Ajax man this summer:
Marco Asensio (Real Madrid):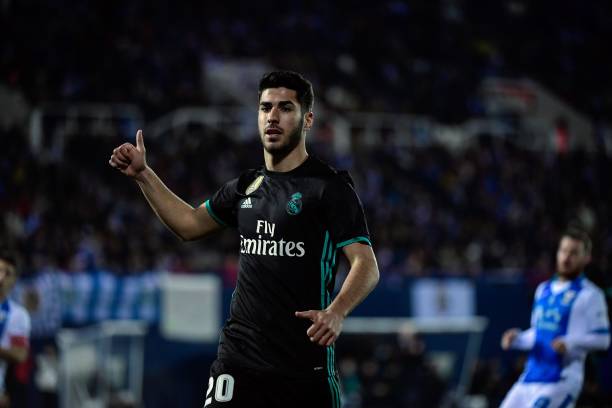 Arguably one of the most exciting wingers in world football at the moment, Asensio is next big thing coming out of Spain. Having broken into the first team at Bernabeu last season, the 22-year old has managed 4 goals and 4 assists in 18 La Liga appearances but has not been able to cement a place in the first team. He has linked with an exit in the summer and his potential is exactly what Mourinho is looking for. So Asensio should be on the wish-list for the Red Devils if they miss out on Kluivert.
Christian Pulisic (Borussia Dortmund):
Another teenager making headlines in Europe is USA international Christian Pulisic. The 19-year old is one of the most important players at Westfalenstadion at the moment but has constantly been linked with an exit. The likes of Bayern Munich and Liverpool are also interested in his services but Manchester United have been tracking him for a while now and is a superb option for the side in place of the Ajax starlet.
Jadon Sancho (Borussia Dortmund):
At just 17, FIFA U17 World Cup winner Jadon Sancho is easily one of the most exciting youngsters in England at the moment. He joined Borussia Dortmund from Manchester City just last season and has impressed in most outings for his side this season. He is still learning the game and is not ready for first team football but playing for one of the biggest clubs in Europe in Manchester United might be enough to lure him back to England.
The following two tabs change content below.
Latest posts by Aakarsh Bommakanti (see all)
Facebook Comments
comments