After missing out on the signing of Ross Barkley, Tottenham Hotspur are now desperate to sign a midfielder in the January transfer window, with options slowly running out for the London giants.
However, Spurs, in recent weeks, have boosted their interest in Andre Gomes.
The FC Barcelona midfielder hasn't enjoyed his spell at the Catalan outfit and has been completely out of sorts this season under head coach Ernesto Valverde. He has started only two games this season and is apparently falling down the pecking order at the club.
The recent signing of Philipe Coutinho doesn't help either, meaning the Portuguese International could be looking for pastures new this January with Tottenham Hotspur being a prime candidate to land on the Barcelona midfielder.
Although the addition of Ross Barkley could have made a world of sense for Tottenham, Andre Gomes could also make a decent impact in the Premier League.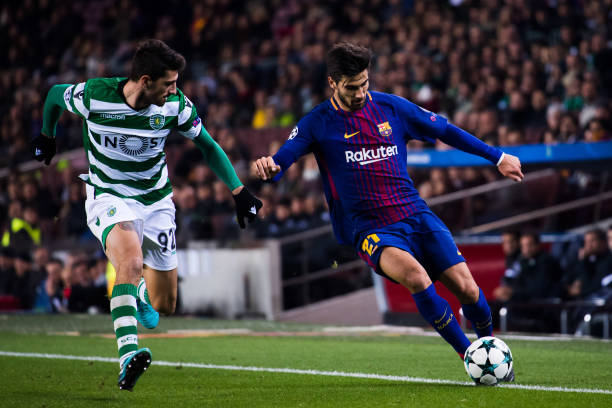 In fact, Andre Gomes might prove to be a better signing compared to Ross Barkley in certain aspects of the game. For instance, his technical abilities and ball-circulation are far more superior compared to the Chelsea midfielder while Gomes is also a very good distributor of the ball, something which Spurs currently lack in their midfield.
Players like Dele Alli and Moussa Dembele have been highly linked with a move out of Spurs in the upcoming summer, which makes Andre Gomes' signing all the more important for Mauricio Pochettino's side.
The midfield combination of Andre Gomes and Eric Dier will be absolutely ideal, considering the fact that Gomes' technical qualities will be well complemented by the more physical and competent Eric Dier. The presence of Harry Winks could also be a huge boost for Pochettino.
Furthermore, the Barcelona midfield prodigy can also act as the number ten, meaning he could potentially replace Dele Alli should he leaves Spurs next season.
Although not the flashiest of transfers, Andre Gomes definitely has the ability to make a big impact at Tottenham!
The interest surrounding the midfielder is pretty low at the moment with Chelsea backing off after securing the services of Ross Barkley. West Ham United have also shown interest in the Portuguese International but are unlikely to make much of an impact due to their poor league positioning while Manchester United have also seemed reluctant to sign the 24-year-old, meaning the road for Tottenham to sign Gomes is pretty clear.
The following two tabs change content below.
Anas Ali
Bundesliga connoisseur and writer at Bundesliga Fanatic and The 4th Official. My heart belongs to Borussia Dortmund or Eintracht Frankfurt (still not sure who deserves the most), but I adore the Bundesliga and Spanish footballing tactics. 16 years old, Josh rides Tyler |-/ (I already love you if you know what that means)/ Come to my house and we will watch Netflix and eat Nutella. lol just kidding.
Facebook Comments
comments