Manchester United may have managed to retain the 2nd place in the points table, halfway through the season but manager Jose Mourinho will be desperate to add some fresh faces to the side, to shake things up and keep up the momentum for the rest of the season.
The Red Devils are active in three different competitions and the squad at Old Trafford is not exactly the best, to compete on all fronts. This will see Manchester United spend on an attacker before the end of the January transfer window and one name now doing the rounds is West Ham United star, Javier Hernandez.
Having moved back to England just this summer, Chicharito started the season in fine fashion but slowly faded away. Injury and loss of form has seen him lose his first-team place under new manager David Moyes, who is looking to add another striker to his side. So it does not come as a surprise that he is already ready to off-load the Mexican international, just a few months after he was brought.
A report from the Telegraph earlier this week claimed that Jose Mourinho is desperate to add numbers to his attack and wants either Arsenal's Alexis Sanchez or Chicharito, to join his side this month. So is he a good option for the Red Devils?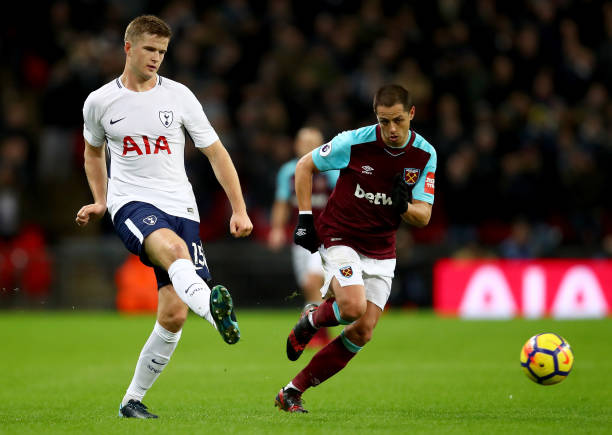 The 29-year old striker last joined Manchester United in 2010 and though he scored 37 goals in 107 league appearances for the Red Devils, David Moyes, the current West Ham manager, was not impressed with his quality and sent him out on loan, to Real Madrid.
He was later snapped up by Bundesliga outfit Bayer Leverkusen, where he enjoyed a productive time, picking up 28 goals in just 54 top-flight appearances in Germany. This saw him move back to West Ham but unfortunately, he is once again under the tutelage of Moyes, who might yet again off-load him at the right price.
Known for his finishing and his ability to play on the shoulder of the last man and disrupt defences, Chicharito was effective from the bench in his first stint at Old Trafford and if he does move back, he will have a similar role to play this season as well.
The Red Devils have Romelu Lukaku as the only option to lead the line, with both Anthony Martial and Marcus Rashford, constantly used on the wings. At just 29, the West Ham man is still an exciting option and is sure to improve United's chances in front of goal. He may not be the best option available in the transfer market but if Mourinho feels that Chicharito will be helpful for the club, it is imperative the Manchester United make a move for him this month.
But do you think he is the right man for the club?
The following two tabs change content below.
Latest posts by Aakarsh Bommakanti (see all)
Facebook Comments
comments