Manchester United have duly struggled due to their lack of quality in the left-back position. Despite the re-emergence of Luke Shaw, head coach Jose Mourino is still not satisfied with the players at his disposal and is willing to splash the cash on a recognised left back in this January transfer window.
Even though Daley Blind and Ashley Young's contract have been extended, both of whom can play in the left back position, the Red Devils still need a much more optimized left-back who can make the position his own.
Here are three players Manchester United should target in the transfer market!
Danny Rose – Tottenham Hotspur
Highly regarded as one of the best fullbacks in the current English national squad, Danny Rose is highly expected to leave Tottenham Hotspur this January with Manchester United having identified him as their top winter transfer target.
Hardened by years of experience, Danny Rose has all the qualities needed to emerge as a top-notch Manchester United fullback.  Considering the fact that Manchester United have relied a lot on their fullbacks in recent seasons, Danny Rose's offensive output could be significantly beneficial for the Red Devils.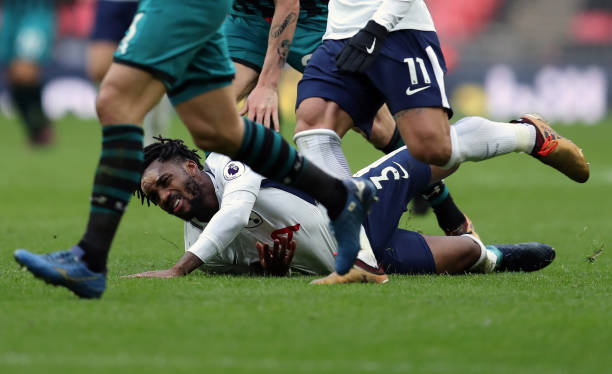 However, his hefty valuation of £50million by Tottenham Hotspur has so far eluded the Manchester giants from sealing the deal. Although Rose is definitely one of the best left-backs in the current Premier League era, his rather expensive valuation could be a little too much for the Red Devils, which makes us look forward to a couple of cheaper alternatives.
Kieran Tierney – Celtic 
Manchester United have already identified Kieran Tierney as their favoured alternative should the Danny Rose deal fail to move to forward.
The Celtic wonderboy has raised a lot of eyebrows this season, thanks to his impressive performances in the Champions League as well as in the Scottish Premiership.
Despite his young age, the Scottish fullback has already established himself as a key component in the Celtic first team and is catching a lot of attention from top European clubs. His ability to lead the team and a remarkable fighting spirit are tailor-made for the Premier League.
The 20-year-old could cost around £25 and is definitely a very good long-term solution for the Red Devils.
Philipp Max – FC Augsburg
Philipp Max is probably the cheapest player on this list and perhaps the most impressive player as well(judging by their performance for this season only).
Following a difficult campaign last season, the 24-year-old has come out of his shell this season and has improved by leaps and bounds. His tally of ten assists puts him as the league's best assists provider while he has also manager more crosses than anybody else in the league.
Furthermore, Philipp Max is perfectly suited to the tactical philosophy of Jose Mourinho. Fast on the break, very good on set-pieces and a great crossing ability, Max could be an ideal upgrade to the likes of Luke Shaw, Daley Blind and Ashley Young.
The Augsburg defender has alerted the likes of Liverpool, Manchester City and Tottenham, who, ironically, are looking to bring him in as Danny Rose replacement. In addition, Max is not expected to cost a fortune, unlike Danny Rose, meaning he could be a logical addition to this Manchester United side.
The following two tabs change content below.
Anas Ali
Bundesliga connoisseur and writer at Bundesliga Fanatic and The 4th Official. My heart belongs to Borussia Dortmund or Eintracht Frankfurt (still not sure who deserves the most), but I adore the Bundesliga and Spanish footballing tactics. 16 years old, Josh rides Tyler |-/ (I already love you if you know what that means)/ Come to my house and we will watch Netflix and eat Nutella. lol just kidding.
Facebook Comments
comments