In what is easily the biggest transfer of the year so far, Catalan giants Barcelona spent a fortune to make Liverpool star Philippe Coutinho the second most expensive transfer in the history of the game, to bring him to Camp Nou earlier this month. Though Liverpool have lost a serious star, they did receive over £140m in this sale, albeit in instalments.
As much as his absence will hurt the Reds, the financial windfall should allow the Reds to replace him sufficiently. There are a number of stars who Liverpool manager Jurgen Klopp wants, before the deadline day and it will be interesting to see how they spend their money this month. Not many of those rumours make too much sense but a few players could end up joining the club before the end of the month.
Here are three such players who Liverpool should definitely sign this month, to maintain their momentum in all the competitions in this campaign.
Riyad Mahrez (Leicester City):
The Algerian playmaker is reportedly at the top of the wish list for Klopp this January and certain reports even claim that the Reds could announce him as their player in the upcoming days. The PFA Player of the Year the season before the last, Mahrez is a skilful player, who may not be a like-for-like replacement for Coutinho, but will definitely help Liverpool this season. He will be able to play in the UCL for Liverpool and at £50m, is a signing Liverpool should definitely make.
Julian Draxler (PSG):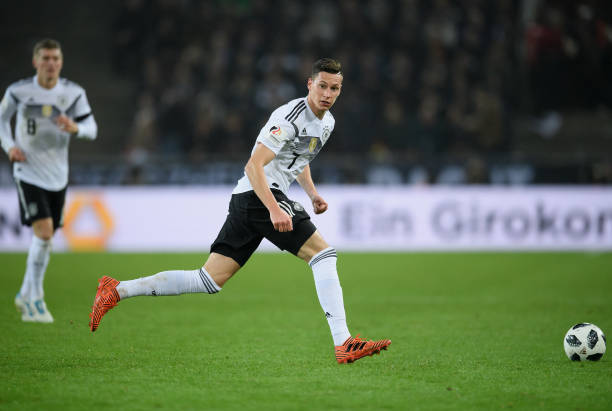 The PSG star has not been to settle in at the French capital and is still not the first choice in the midfield, in the star-studded squad. Liverpool were close to signing him in the summer but a deal fell through but the French giants will be forced to sell, to balance their books and Liverpool should be all over him, with the Coutinho money. He has a long time left on his contract and will not be cheap. He is also cup-tied but the fact that he is one of the very few players who can replace Coutinho completely, at least in the long-term, will make him an important asset for Liverpool.
Alexis Sanchez (Arsenal):
Finally, Liverpool should go back for the one that got away. The Chilean playmaker was wanted by Liverpool before Arsenal swooped in and managed to lure him to London. He has since gone on to turn into one of the most productive players in Europe but is now not interested in extending his stay at the Emirates. He is wanted by Manchester City, but regular playing time at Liverpool could see the Reds finally land him in Merseyside. He is also not cup-tied and will be available in the cheap, making signing him a no-brainer.
The following two tabs change content below.
Latest posts by Aakarsh Bommakanti (see all)
Facebook Comments
comments