Real Madrid midfielder Dani Ceballos is reportedly interested in a move to Liverpool as he's keen to work with Jurgen Klopp.
The young midfielder moved to the Bernabeu at the start of this season in a £12million switch from Real Betis but has struggled due to lack of playing time. The former Betis midfielder has featured in only 186 minutes of La Liga action this season, failing to live up to his billing.
However, the 21-year-old is still keen to make a mark this season as he hopes to get selected in the upcoming FIFA World Cup later this year for the Spanish national team. According to reports, the Spaniard is adamant that Jurgen Klopp is the right man to re-ignite his career and is very keen to move to the Premier League outfit, despite having a four-year contract at his current club.
Liverpool, in particular, could be beneficiary should this move materializes in the January transfer window. Following the departure of Philipe Coutinho to Barcelona, the Reds are actively looking for a replacement for the Brazilian superstar.
Dani Ceballos could be an ideal solution to their problem as the Spaniard has already shown what he is capable during his stint with Real Betis. Considering the fact that Liverpool already have two of the league's best wingers in Sadio Mane and Mohammed Salah, the addition of Dani Ceballos could add more creativity in their attacking department.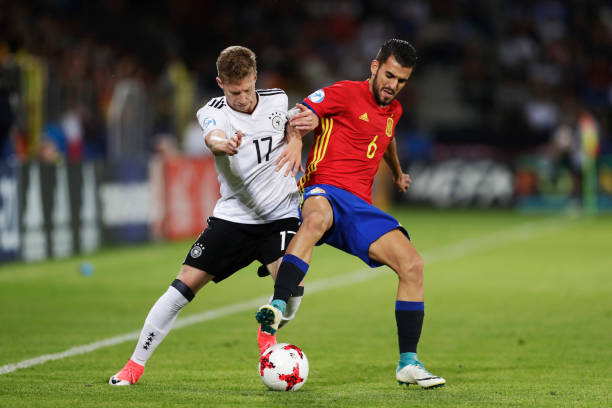 Although the Real Madrid midfielder might not have the same attacking fluency and dynamism as Coutinho, Ceballos does, however, boast the ball-playing qualities as well as a polished dribbling ability. He is often very composed when it comes to possession phases and his neat passing and ball circulation helps his team dominate the opposing midfield.
Furthermore, Dani Ceballos is a technically gifted playmaker, meaning he could be an ideal addition in Liverpool's middle third. He is very handy when it comes to playing with a chain of short passes but is also useful in terms of ball retention. With the likes of Roberto Firmino, Sadio Mane and Mohammed Salah upfront, Dani Ceballos' presence will significantly improve the overall chance creation for the Reds.
While the Spanish midfielder most definitely has his own weaknesses, a move to Liverpool could be beneficiary not just for the club but for the player itself who seeks to showcase his talents to one of the best leagues in the world and Liverpool can provide a perfect platform for the 21-year-old. It will be interesting to see how his transfer saga takes shape in the January transfer window.
The following two tabs change content below.
Anas Ali
Bundesliga connoisseur and writer at Bundesliga Fanatic and The 4th Official. My heart belongs to Borussia Dortmund or Eintracht Frankfurt (still not sure who deserves the most), but I adore the Bundesliga and Spanish footballing tactics. 16 years old, Josh rides Tyler |-/ (I already love you if you know what that means)/ Come to my house and we will watch Netflix and eat Nutella. lol just kidding.
Facebook Comments
comments