It is not very often that an all-time great footballer takes over the second chapter of his career as a manager and makes it great. Look at the Argentine legend, Diego Maradona. Debated often as the best player the world has ever seen, the World-Cup winner failed to succeed as a coach with club and country alike.
It was, therefore, a great surprise and a scare for many Zinedine Zidane fans when the French maestro was given the reins at Real Madrid. Zizou has had an illustrious career as a footballer and is considered one of the most intelligent players to grace the game. The Frenchman won it all with club and country as a professional and more importantly played the most crucial and defining role in helping his team achieve the success. He was the focal point around which his teams revolved on both occasions when his club and country won any major trophy.
Zidane was appointed by Real Madrid president Fiorentino Perez as an interim manager or a caretaker coach till the end of the season after Rafa Benitez was sacked mid-season for Real's dropping standards.
It has almost been two years since and after 100 games in charge, Real are now defending league champions and two-time and current European Champions League winners. Zizou has transformed the Galacticos into a well-gelled side capable of performing as a team despite having so many superstars on the pitch. He has overseen development of fine youth products like Asensio into first-team regulars and most importantly for Real fans; the man is yet to lose an El Classico as a manager.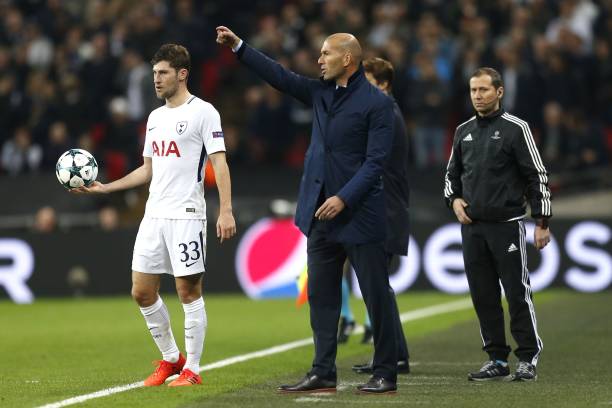 After such a tremendous start to his managerial career, we take a look at the three clubs in the English League, Zidane would be perfect for:
Arsenal
Who better than a Frenchman with a knack to develop young players into stars to take over from the current Frenchman at the helm at Emirates. Moreover, Zidane will be coming off a seriously confident spell with Real and will have no problem handling the expectations at the Emirates. Add to that the fact that he is a serial winner; it would be good for him to rub off his influence on the players at Arsenal, who are craving for major trophies at the club for over a decade now.
Everton
Possibly not the biggest club in the Premier League, but at this early stage of his career it would be an interesting challenge for Zidane to take charge of a new project like Everton. The new players and good money would allow him to build from scratch and at Everton, he probably will not be scrutinized as much as he would be in any other big club in England. A perfect opportunity for him to develop as a manager and help Everton grow at the same time as well.
Tottenham Hotspur
Possibly a highly-unlikely move with Mauricio Pochettino doing so well but Tottenham would be a decent destination for Zidane. A host of young players, a club hungry to challenge for the top; all they need is a manager with the experience of winning major trophies. Zidane would be the ideal addition for Spurs if things with Pochettino do not go well.
The following two tabs change content below.
Latest posts by Diptanil Roy (see all)
Facebook Comments
comments