Since taking over Middlesbrough this past summer it has become clear that Garry Monk is keen to give Boro's youngsters a chance. Most notably, Middlesbrough's U23's have been given a chance to shine in the League Cup.
In Middlesbrough's first League Cup game of the season vs Scunthorpe United two of Boro's u23's Marcus Tavernier and Lewis Wing were given a chance to prove themselves in the first team. Then in the next round vs Aston Villa, the already mentioned duo both started. Middlesbrough's last cup game was vs Bournemouth. Tavernier was the only u23 player to make an appearance that game with Wing being on the bench.
Monk also used this past preseason to test out some youth players. He took several u23's to Portugal for preseason. Including the two mentioned above. Plus, Harry Chapman, Mikael Soisalo and a handful more.
The one player to have shone the most through all this opportunity is Marcus Tavernier. Tavernier started all three of Middlesbrough's cup games. In which he managed one goal, against Premier League Bournemouth and two assists vs Scunthorpe and Aston Villa.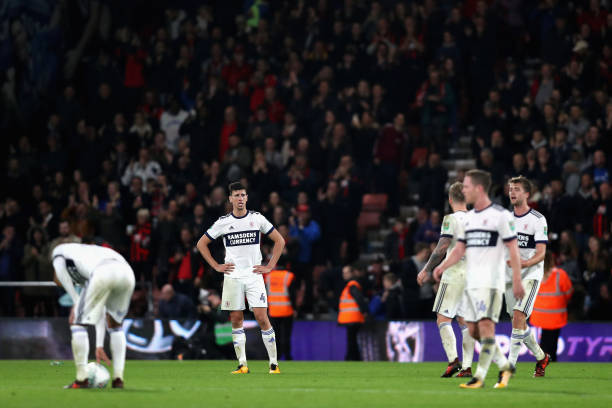 These excellent displays earned Tavernier a call-up to the first team for league games. And since he got the only Boro goal of the game vs Bournemouth he has started all three of Boro's Championship games. All of which Boro have won.
While he put in stellar performances in all three games. It was Boro's last game where he shone the most. Middlesbrough played host to local rivals Sunderland in what was a must-win game. Boro did win the game and it was because of a Tavernier goal that Middlesbrough earned a 1-0 win.
Given that Tavernier has had such a positive impact on Middlesbrough in just three games, it begs the question, are there more U23 players who Monk could call upon to help the Teessider's win promotion this season.
One name that immediately springs to mind is 19-year-old striker George Miller. Miller signed for Boro's U23's over the summer from League One side Bury.
Since signing for the U23's Miller has been outstanding. He has played in all nine of Middlesbrough U23 games in the Premier League 2 this season. In those nine games, Miller has bagged an impressive 10 goals. This makes him both Middlesbrough's U23 top goal scorer and also the top scorer in all of Premier League 2 Group 2.
In fact, Miller's 10 goals have made Boro the top scorers in the Premier League 2 this season. They have also played a big part in Boro being top of their league this season.
So, if Boro were to call up Miller he could provide Boro's first team with some much-needed goals. So far this season Middlesbrough have scored 21 league goals in 16 games. While this isn't terrible it's certainly not good enough for a side that wants' to finish in the top two. In fact, Middlesbrough are the lowest scorers out of the top 10 Championship teams this season.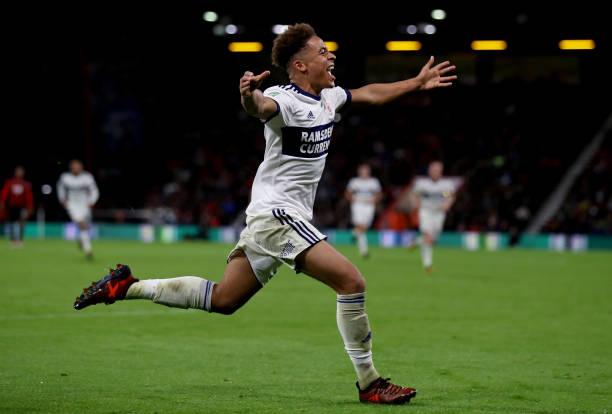 Therefore it is clear Boro need to add some extra firepower to their attack. Britt Assombalonga has been decent in front of goal this season, scoring eight in the league. But he does go missing some games and apart from Assombalonga, Middlesbrough's next top scorer has just three goals in the league.
So, even if Boro called Miller up to be a sub, he could firstly add some extra goals and secondly, take some of the pressure of Assombalonga whom Middlesbrough rely on perhaps too much, to score their goals.
Another U23 player Middlesbrough could look to for help in mounting a promotion charge is Joao Morelli. Morelli has only recently returned to Middlesbrough after spending time on loan in the Premium Liiga in Estonia.
During his time in Estonia, he played for a side called Levadia. Who, thanks partly to Morelli managed to finish second in their league for 2017 and as a result, qualified for the Europa League next season.
While playing for Levadia he played 22 games, primarily as a secondary striker and with a few games at striker, attacking midfield and centre midfield. In those 22 games, Morelli bagged an impressive 17 goals and six assists.
This an impressive tally that anyone playing largely behind the striker would be proud of. Morelli also scored some superb goals during his time on loan, including this stunner. He also won best player in the Premium Liiga for the third phase of the season. Morelli also managed to bag a hat-trick one game when Levadia won 8-0. And is currently the top scoring Brazilian in Europe this season.
So, it is clear that Boro have got themselves a real gem in Morelli. Also, given that he plays mostly behind the striker, he could provide some much-needed cover in an area Boro are lacking in.
Since returning from injury Martin Braithwaite has mostly played behind the striker and has done a solid job. But while Braithwaite was out injured Boro really struggled to find someone who could play there and play their well.
Morelli would be ideal to provide either cover for Braithwaite if he gets injured. Or, if Boro need Braithwaite to play left wing or striker, his main positions, then Morelli could slot in behind Assombalonga and would likely do a decent job.
The final player Middlesbrough could call upon from the U23 side is Lewis Wing. Wing, like Miller, signed for Boro over the summer after scoring 37 league goals last season for Northern League side Shildon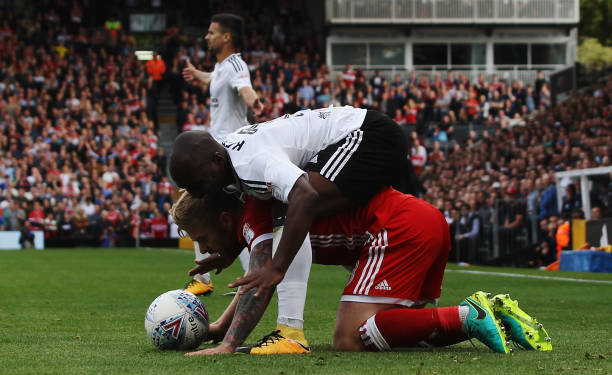 Wing is primarily an attacking mid and has been used there the most this season. So far this season he has played nine games for Middlesbrough's U23 side. He scored five and assisted four from attacking midfield in those nine games. Also, as mentioned above Wing made two appearances for Boro in the League Cup vs Scunthorpe and Aston Villa.
He is a very creative player who provides both goals and assists from an attacking mid position. This could benefit the Boro first team greatly. Because as alluded to earlier, Boro have had some trouble finding someone to play behind the striker. And as of right now they do not have anyone who is a natural CAM. If they were to bring Wing up, he could be the man to fill that void. While it is unlikely Wing would start many games, he could, if given the chance, come one in tight games and provide that creative spark that Boro's first team is lacking. Even Martin Braithwaite who is currently playing behind Britt does not possess that natural creativity of someone like Wing.
Moreover, in some games that Boro are behind in, Monk will finish the game with Assombalonga, Braithwaite, Bamford, and Fletcher on the pitch. All of whom are natural strikers. But none of which are creative enough to break down the tough opposition as none of them naturally play as CAM's. This is exactly where someone like Wing could come in and feed Middlesbrough's four strikers.
The following two tabs change content below.
Josh Barker
20, aspiring journalist, Middlesbrough FC correspondent.
Latest posts by Josh Barker (see all)
Facebook Comments
comments