Manchester United and Real Madrid are set to battle it out in the race to appoint Mauricio Pochettino as their head coach next summer. The Argentinian mastermind caught the eye of United, following ill rumours about Jose Mourinho's potential chance of departure after the end of this season, as the Portuguese could be tempted to move France.
French Ligue 1 giants PSG are currently finding a potential replacement for current head coach Unai Emery, whose future at the club is rather insecure following a spat with Neymar, and he is expected to be sacked after the end of this season if he fails to meet the expectation of reaching the final four in the Champions League this campaign. And former Chelsea boss Jose Mourinho is tipped as the prime candidate to replace the Spanish head coach next season.
Therefore, Manchester United are already in the market, looking for a potential replacement for Jose Mourinho and there are very few out there who could match the quality of Spurs head coach Mauricio Pochettino.
The Argentinian mastermind did a fabulous job since taking charge of Tottenham in the summer of 2014. Not only did he manage to bring Spurs back into the panel of European elites but his side has also been one of the most consistent teams in the past few seasons.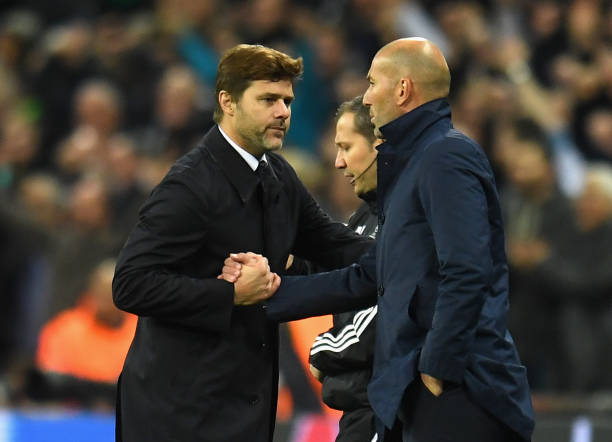 Mauricio Pochettino could be a perfect match for Manchester United, especially with his disciplined yet subtle tactics which has improved Tottenham by leaps and bounds. Jose Mourinho has built a defensive sturdy Manchester United team in his one and a half year at the club, and Pochettino is the ideal choice to take that defensive solidity to a whole new level.
The 45-year-old can also solve Manchester United's lack of offensive thrust going forward. While Tottenham may not be the most prolific team in Europe, their attacking efficiency under Mauricio Pochettino has made them one of the most interesting teams in the whole of Europe.
This season, for instance, the Lilywhites have managed to oust both Real Madrid and Borussia Dortmund, two of the biggest clubs in Europe, thanks to their defensive rigidity coupled with some solid and efficient counter-attacking approach.
Jose Mourinho has done a great job of rebuilding a team which struggled with a lack of identity in all these years since the retirement of Sir Alex Ferguson, but if ever there was one, who could bring back the legacy the club once had, it's definitely the highly talented Mauricio Pochettino. His incredible vision and philosophy while managing a club are certainly remarkable and that's what makes him one of the highly sought after coaches in world football.
The following two tabs change content below.
Anas Ali
Bundesliga connoisseur and writer at Bundesliga Fanatic and The 4th Official. My heart belongs to Borussia Dortmund or Eintracht Frankfurt (still not sure who deserves the most), but I adore the Bundesliga and Spanish footballing tactics. 16 years old, Josh rides Tyler |-/ (I already love you if you know what that means)/ Come to my house and we will watch Netflix and eat Nutella. lol just kidding.
Facebook Comments
comments