Lucas Moura is reportedly going to be chased by Arsenal again, in January. Arsene Wenger has been trying to bring him to North London for some time now, and this could be his best opportunity, given the fact that the Brazilian hasn't started a game for PSG this season.
It was well expected that he would be down the pecking order after the big summer signings of Neymar and Kylian Mbappe. However, he has stated that he wants to fight for his place and work harder, in order to enjoy success close to last years. Another club that is set to join the race with Arsenal is Marseille.
Lucas started his football career at Sao Paulo, his place of birth. After just 5 years in the youth system, he broke into the senior team. As a youngster, he impressed in his first season with four goals and four assists in 25 appearances. In the next couple of seasons, he bagged 29 goals in over a 100 appearances.
This attracted French giants Paris St. Germain, who purchased him in 2012. It took him a while to get his first goal for them but his creativity and all-round game made him a regular starter at Paris. Since the 2013 season, he has featured in 45 or more games in a term for PSG. With 212 appearances already, he adds a lot of experience to any side he plays for. He has 44 goals for the former champions of France and is a genuine star at the highest level.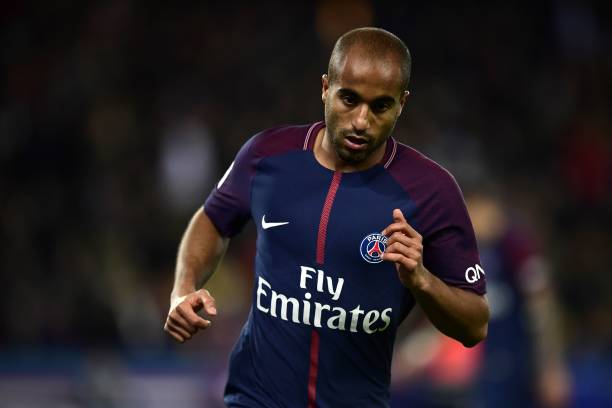 The 25-year-old has already established his name on the big stages of world football due to his propensity for accurate crossing, beating players with ease and calmness in possession. He can cut inside and link up well with his fellow frontmen too. The dazzling winger oozes confidence while dribbling and is capable of destroying opponents with just one dribble on the counter-attack. If his finishing is upgraded, he is right up there as one of the finest wingers in Europe.
He would be a spectacular addition to Wenger's Arsenal if the deal is to happen in January or summer. With Sanchez most probably leaving the Gunners soon, Ozil's contract coming to an end and Theo Walcott's future hanging by a thread due to lack of trust from his manager, Lucas could refill the lost quality down the wings for the Gunners. ]
Arsenal's creative and dynamic style of football could surely revive his career and make him achieve the best when he's at his peak. But is he the right man for the Gunners?
The following two tabs change content below.
Facebook Comments
comments