"It's a club that I think have a really good set of players and it's a really good opportunity for a manager," Alan Pardew's words when asked about the vacant job at the Hawthorns. The 56-year old English manager has been out of a job since he was sacked by Crystal Palace back in 2016.
But the Eagles continue to struggle, a year and a half later, so Pardew might not be completely at fault for the problems at the Selhurst Park, a couple of seasons ago. So it does not come as a surprise that he is linked with a few vacant positions that seem to open up every other day in the Premier League.
Having managed teams like West Ham United, Southampton and Newcastle United in the English top flight already, Pardew was at his most productive in his time at the St Mary's, winning 53.1% of his games with the club. In his last stint, Pardew won just 40.25% of his total games at Crystal Palace and seemed to have lost the faith of his players before being sacked.
He is a manager never too far away from a controversy and is named a "dangerous and distant animal" in the media, referring to his lack of public relations abilities. However, he still remains a respected manager, who can get the best out of a squad of players, even at the highest level.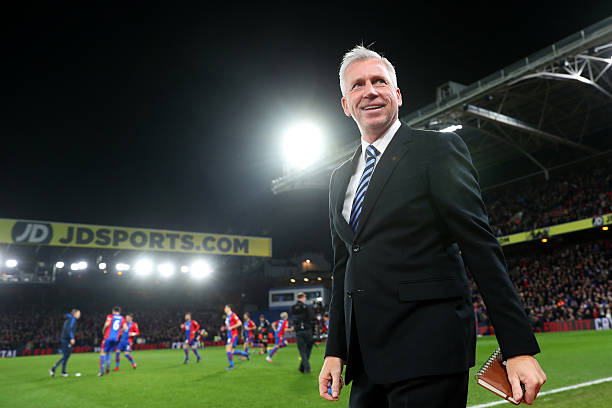 A Football league trophy with Southampton is the best he has won with a club in England but his sides are always one of the tougher ones in the league to get points off.
In his time at the St James', Pardew managed to get the best out of a mediocre squad, helping them to some shock results. He is not a manager who needs to spend big to get results, something that will please the Baggies.
West Brom are have always been a team known for their defensive discipline and Pardew will only add more stability and consistency to it. Having spent all his playing career in England, he known ins and outs of the English game and can easily make West Brom a force to reckon with in the top flight for the rest of the season.
He can steady the ship at the Hawthorns and can also help them improve on their attacking displays, playing to the strengths of the players best suited to his system, improving the club's position in the points table.
However, he is not a manager, even with enough funds, that can take West Brom to Europe and if that remains their goal, the club is better advised to keep searching. However, if they are worried about the condition of the club at the moment, and need a quick fix, Pardew can more than just do the job. He will do it pretty well.
The following two tabs change content below.
Latest posts by Aakarsh Bommakanti (see all)
Facebook Comments
comments