Latest reports claim that Manchester United are keen on the services of highly talented Espanyol left-back Aaron Caricol Martin. The 20-year-old is regarded as one of the hottest up and coming defensive talents in the Spanish League, plying his trade with Espanyol this season.
The youngster has also caught the eye of Pep Guardiola at Manchester City, who are expected to make a January move for the Spanish full-back. But is he really worth the attention? Does he have the necessary ingredients to thrive in the Premier League? Here's a SWOT report on the highly rated 20-year-old left back from Espanyol.
Strengths
As you would expect from any other Spanish defender, Aaron Martins is a technically astute player, who, aside from being very comfortable in possession, also has the ability to withstand any kind of heavy high octane pressing from the opposition, which is a rare sight for defenders these days.
The 20-year-old is blessed with exceptional speed, which helps him control the entire flank by himself. He is a very pro-active fullback as well, often relying on his movements and acceleration to get the better of his opposition.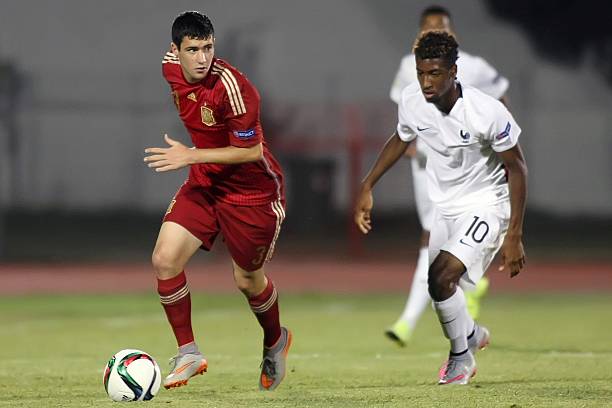 Aaron Martins can be compared with Borussia Dortmund fullback Raphael Guerreiro. While he might not be as good as Guerreiro in terms of tactical astuteness or set piece abilities, Aaron is more or less a player perfectly moulded for a manager like Pep Guardiola.
Weakness
Aaron Caricol Martins is not the most physically challenging defenders, which can be an issue in the Premier League. Standing at just 1.80m, his small figured prevents him from being a real danger in aerial battles. Considering the fact that the English game is turning out to be more or more physically challenging, his lack of physical attributes can serve as a key weakness for the 20-year-old.
Opportunities
As mentioned earlier, Aaron Caricol is a player perfectly suited for Pep Guardiola. However, that might not necessarily mean that he's going to get first team minutes after moving to the Premier League. The Citizens already have Benjamin Mendy, Danilo, and Fabian Delph, all of whom can play in the left back position, which significantly minimizes the chance of making a breakthrough into the City starting lineup.
Manchester United, however, might prove to be a perfect destination for the talented Spanish defender as the Red Devils are already looking for a quality left back in the market.
Threats
When it comes to signing the impressive Aaron Caricol, threats are almost close to none. The Espanyol defender has gathered quite a lot of experience playing in the Spanish top division and might as well be ready to make the next step in his career.
The following two tabs change content below.
Anas Ali
Bundesliga connoisseur and writer at Bundesliga Fanatic and The 4th Official. My heart belongs to Borussia Dortmund or Eintracht Frankfurt (still not sure who deserves the most), but I adore the Bundesliga and Spanish footballing tactics. 16 years old, Josh rides Tyler |-/ (I already love you if you know what that means)/ Come to my house and we will watch Netflix and eat Nutella. lol just kidding.
Facebook Comments
comments